Case in Asia
150tph stationary crushing and screening plant in Iraq
This 150tph stationary crushing and screening plant was installed in 2011 in Iraq. It was installed in a mountain valley. Up to now, it still works smoothly. This client purchased blow bar, jaw plate, line board, screen mesh, rollers for belt conveyor every year. It is a good business in that area. Almost all the aggregates are supplied by this client.
Detailed information of this stationary crushing and screening plant for sale:
Raw material: Limestone, calcium carbonate
The maximum feeding size: 630mm, the jaw crusher is PE750*1060;
Secondary crusher: PF1315 impact crusher;
The vibrating screen: YK2160, 3 layers screen mesh;
The output size: 0-10mm, 10-20mm, 20-40mm,
Nominal capacity: 150t/h;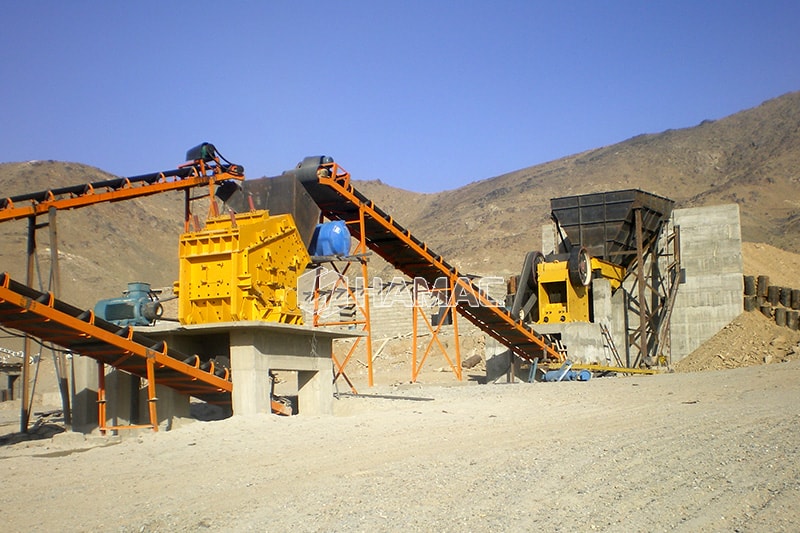 PE750X1060 jaw crusher & PF1315 impact crusher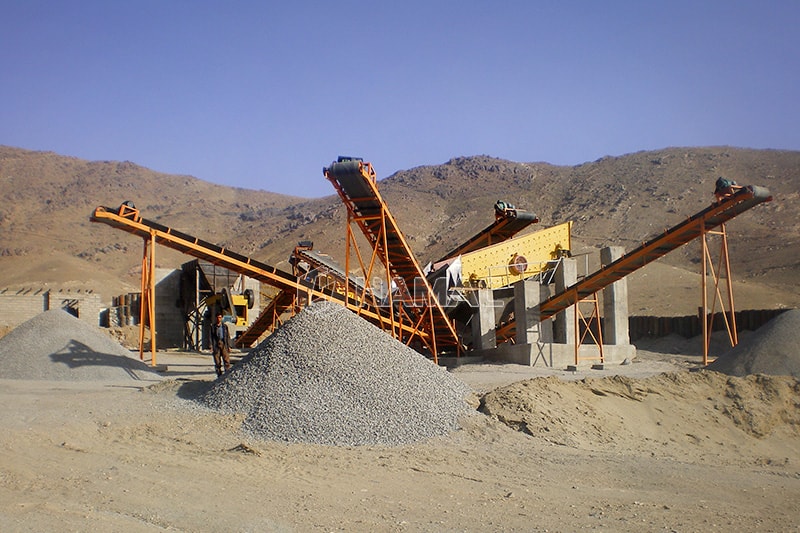 3YK2160 vibrating screen and belt conveyors
Brief Introduction of jaw crusher and impact crusher
Jaw crushers are often used for primary crushing in mine material crushing. Jaw crusher is an equipment developed for aggregate crushing of highways, railways, airport runways and other engineering constructions. The jaw crusher produced by HAMAC adopts new crushing technology and manufacturing level, and is an ideal product for crushing hard and highly abrasive materials. Compared with the traditional jaw crusher, the HAMAC jaw crusher shows its superiority in terms of service life, maintenance rate and failure rate.
Impact crusher is usually used as secondary crusher to crusher the stone which is not so hard such as limestone, barite and construction waste etc. The impact crusher is composed of casing body, rotor and impact plate. Impact crushers use impact energy to crush materials. The crushed aggregates are cubical shape, without tension and cracks, with good round shape. The discharge particle size can be adjusted, and the crushing specifications are diversified. It is widely used in hydropower, highway, artificial sand and gravel, crushing and other industries.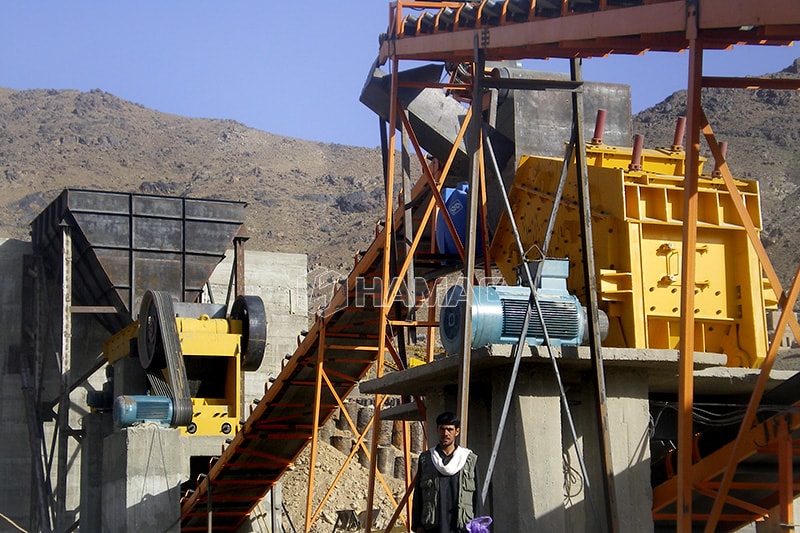 Jaw crusher and impact crusher in Iraq
Output of crushers and screen
Our expert will recommend you the perfect solution after you provide the detailed technical information we required. We will provide you with layout drawings, design ideas and quotation lists. Hope we can have a cooperation as well.
If you want to visit this project on site, or contact our client to check the machine's work performance, please contact us: Email:[email protected] WhatsApp:+8615136236223