As a leading manufacturer of twin shaft concrete mixer, HAMAC provide our clients with the model from 0.5m3 to 4m3 per batch. It is compact, intelligent, safe, quiet and reliable. This series of twin-shaft concrete mixers can mix various grades of concrete, lightweight aggregate concrete and mortar, and are suitable for commercial concrete mixing plants, mixing plant for various own projects, prefabricated enterprises, etc.
It could be used to produce dry concrete, plastic concrete, fluidity concrete, lightweight aggregate and various kinds of mortar.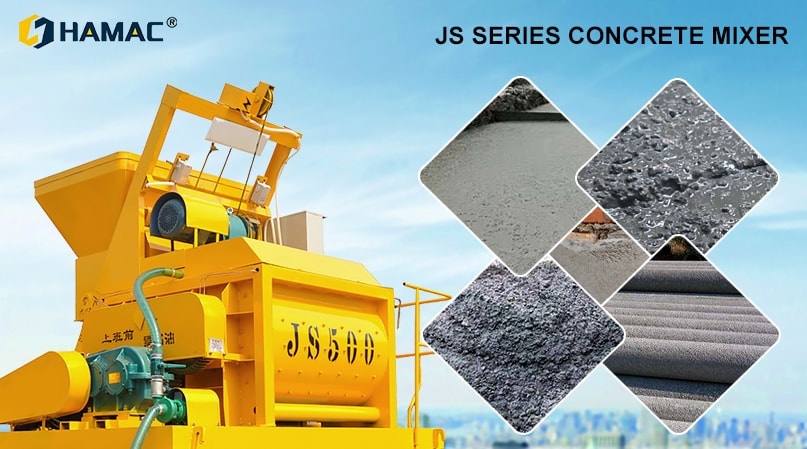 Advantages
1. Compact: small footprint, easy to be produced, transported and installed;
2. Intelligence: automatic lubrication, independent pump core, balanced pressure, good sealing;
3. Safety: The safety switch and the emergency stop switch are double-insured, with a high safety factor. ,
4. Low noise: planetary reducer, small size;
5. Reliable: The new shaft end seal has good performance and long service life.