As a mature manufacturer of stationary concrete batching plant, HAMAC designed this series stationary concrete batching plant which is suitable for commercial concrete sale and own projects. It is equipped famous brand components such as pneumatic cylinders, vibrators, air compressor, SICOMA concrete mixer and motors etc.
Working Principle:
A wheel loader will feed the 4 different hoppers for different sizes aggregates, and then the aggregates and sand will be weighed by the load cells, and the cement comes from the cement silo by the screw conveyor, water is supplied by the water pump will be weighed as well by different load cells, then all of these material will be fed into the mixer for mixing. After mixing, the concrete will be discharged into the concrete mixer truck. All of the weighing, mixing and discharging process are controlled by the software automatically.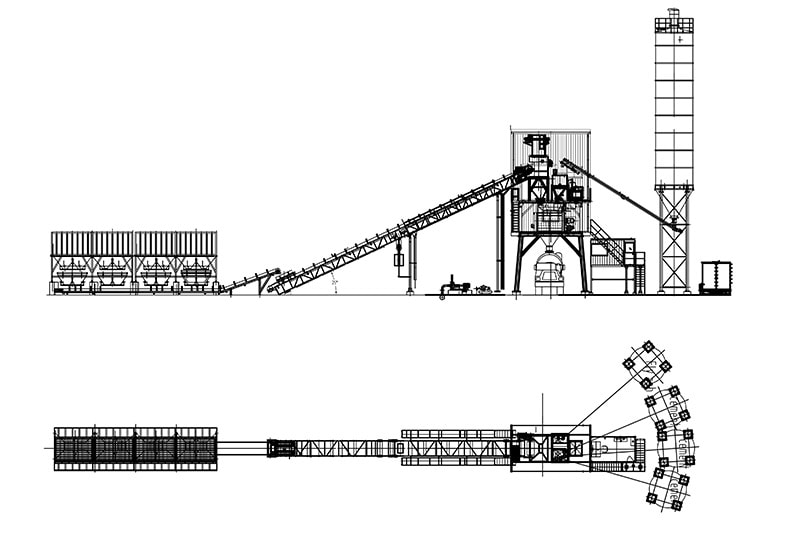 Belt Conveyor type Concrete Batching Plant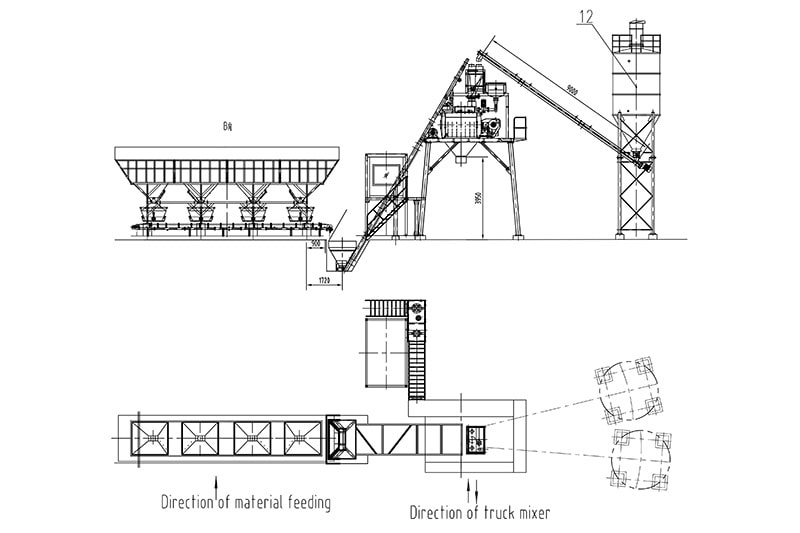 Skip hoist type Concrete Batching Plant
Advantages
1. Skip hopper feeding system or belt conveyor feeding system, for different requirements;
2. Adopt twin horizontal shaft forced type concrete mixer or planetary concrete mixer, it adopts two heavy duty gear box, electrical lubrication system, hydraulic discharge system, durable mixing device, etc.
3. Excellent environmental protection, dust collection system and anti-noise design.
4. Accurate weighing system (aggregate, cement, water, additive).
5. PC+PLC control, vividly display the production process on the screen, so that the operator can monitor in real time; save the data of production perimeters in the computer, print daily, monthly or yearly statistic reports of production.