HZS35 stationary concrete batching plant works in Piura, Peru
One set of HZS35 stationary concrete batching plant manufactured by HAMAC is working in Piura, Peru. This is our regular clients who always purchase machines from us because of our good quality conquered him.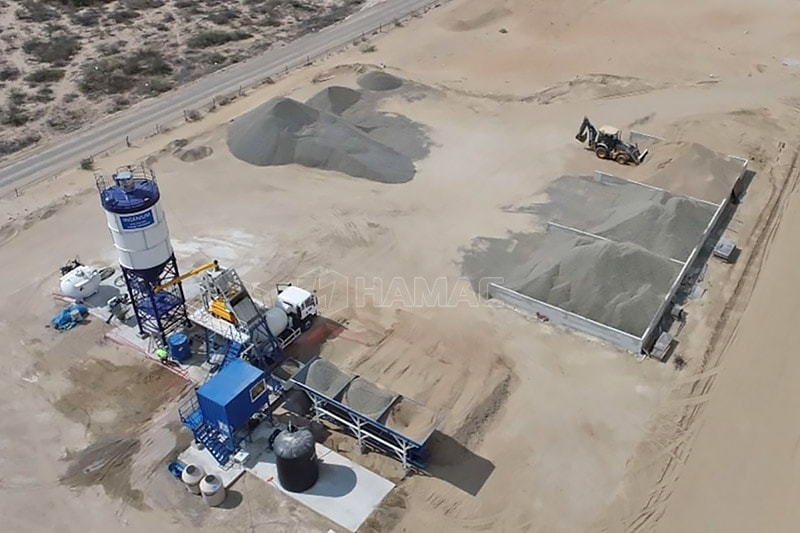 Bird view of HZS35 stationary concrete batching plant in Peru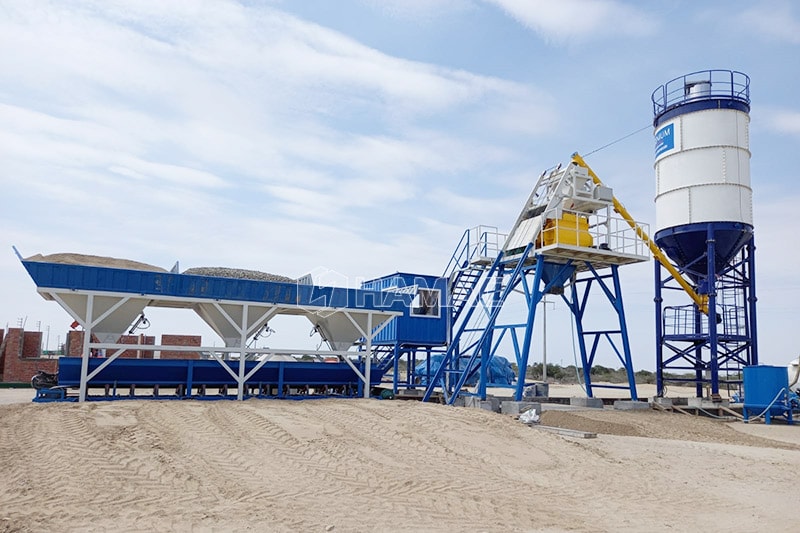 Side view of HZS35 stationary concrete batching plant in Peru
Detailed information of this concrete batching plant for sale:
Nominal capacity: 35m3/h; Aggregate batching machine: 3*8m3 ; Central mixer: JS750 twin shaft concrete mixer; Cement silo: bolted type, 50 tons ; Control Mode: Full automatically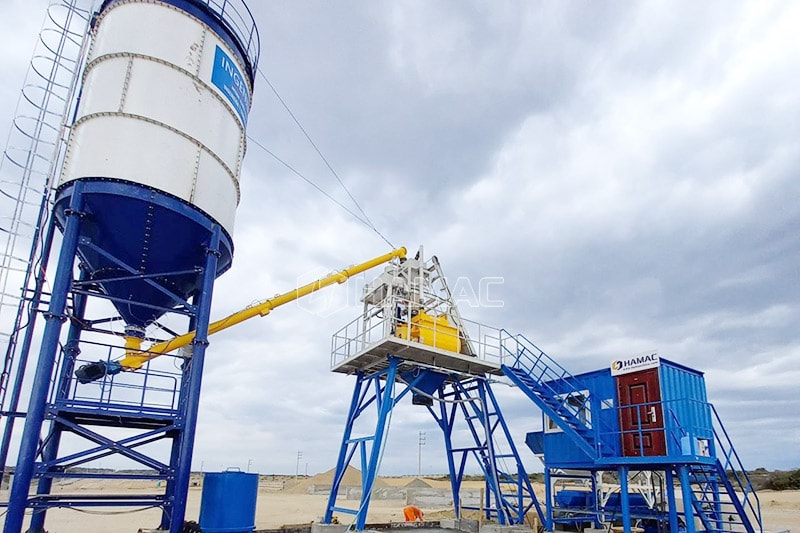 50 tons bolted type cement silo with WAM accessories
Stationary concrete batching plant fed by backhoe loader
Installation and commissioning of concrete batching plant
Because of COVID-19, HAMAC China did not dispatch technician come to the jobsite. But our local office dispatched our local service team to the working site to guide the client to assemble the concrete mixing plant and make it run.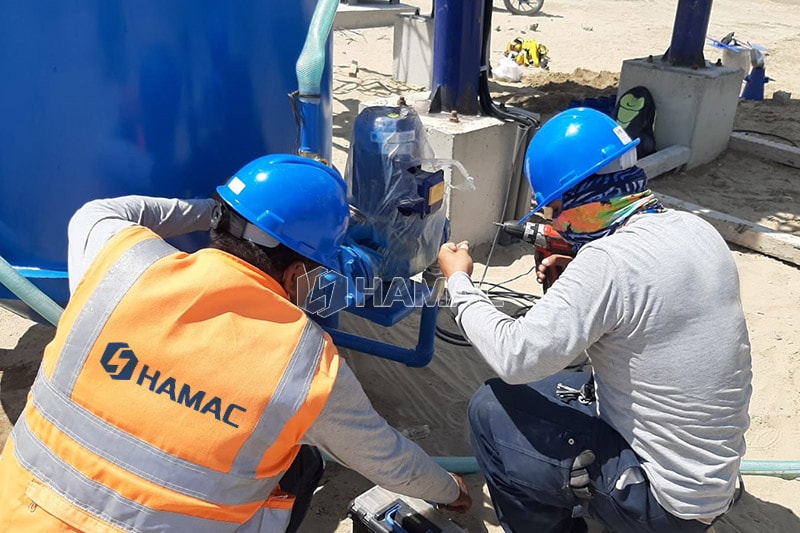 Local service team assemble the concrete batching plant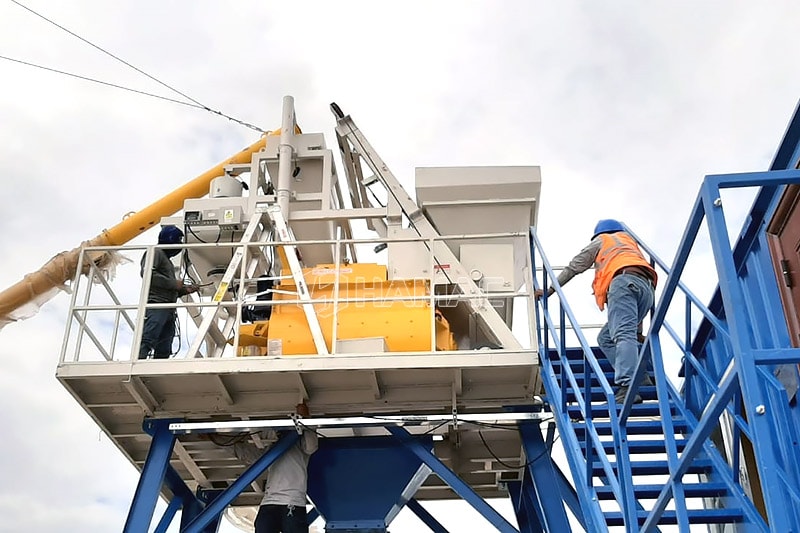 concrete batching plant commissioning by local technician
How to send the cement into the cement silo?
The cement was supplied to this concrete batching plant by two different ways. One is bulk cement, it will be supplied into the bolted type cement silo via feeding pipe directly. Another one is cement in the BIGBAG, we recommend this client a horizontal cement pneumatic supply tank. The cement in the BIGBAG will be discharged into this tank firstly, and then it can be blew into the cement silo by air compressor.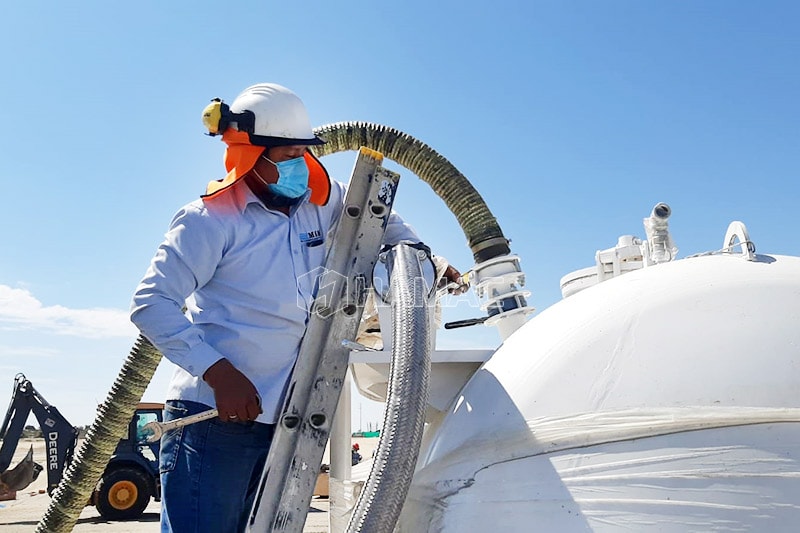 Connect the pneumatic device with the cement silo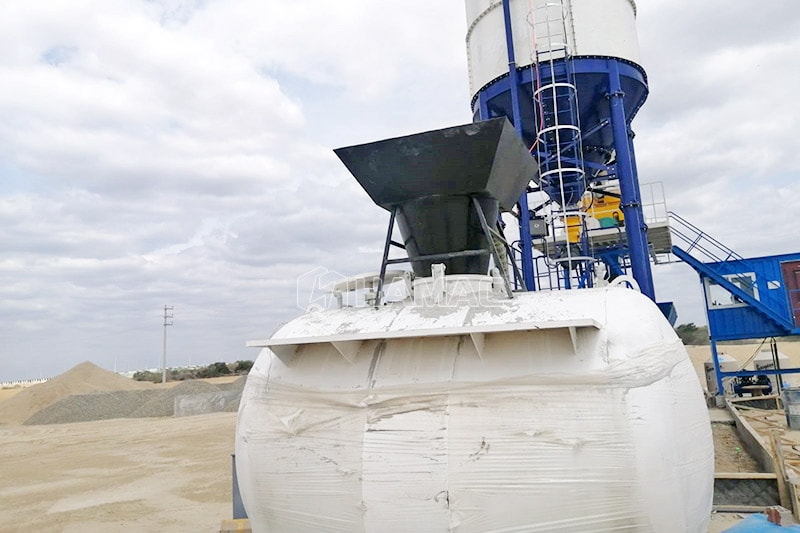 Horizontal pneumatic cement supplier for the cement in bags
If you want to visit this project on site, or contact our client to check the machine's work performance, please contact us: Email:[email protected] WhatsApp:+8615136236223