250tph stationary crushing and screening plant in China
This 250tph stationary crushing and screening plant was installed in 2012 in China. Our clients came to our city visited many manufacturers of the crushing and screening plant. We had a meeting with our client together with our chief engineer.
He listed several points needs to be considered as below:
1. He does not want to make foundation at site;
2. The faster, the better to install the machine;
3. Occupy the area as small as possible;
After considering these points, finally we recommended him this set crusher and screens with steel structure as foundation, and all the chutes, connecting parts were prepared in our factory. It only took 2 weeks to be assembled at site. And this client was very satisfied with this production line.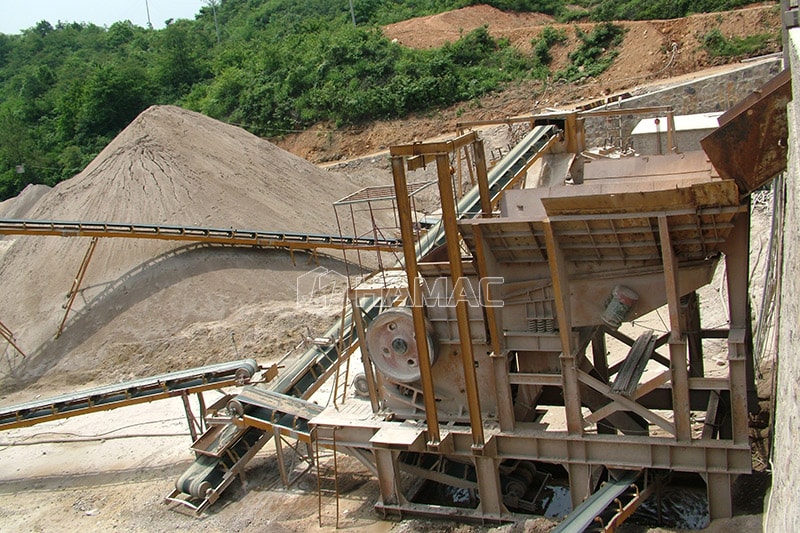 Vibrating feeder and jaw crusher on steel structure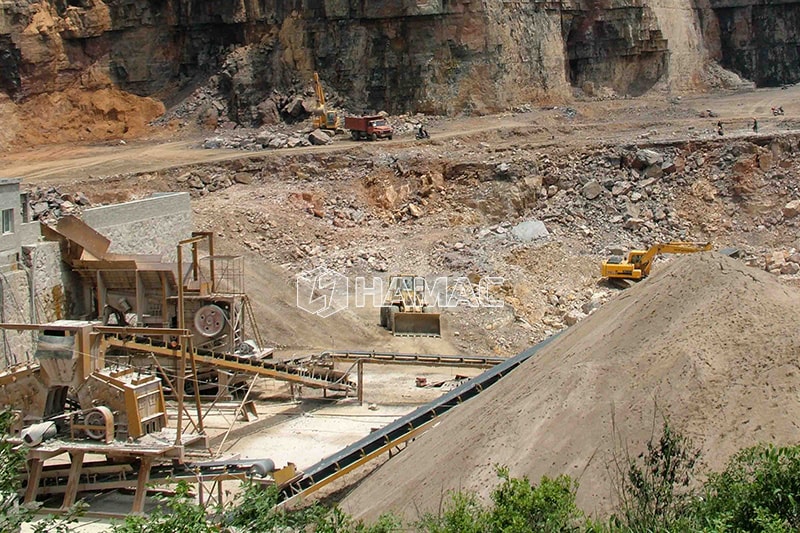 Jaw crusher and two units impact crusher work together
Detailed information of this stationary crushing and screening plant for sale:
Raw material: Limestone, calcium carbonate
The maximum feeding size: 630mm, the jaw crusher is PE900*1200;
Secondary crusher: PF1214 impact crusher; 2 units;
The vibrating screen: YK2460, 3 layers screen mesh;
The output size: 0-10mm, 10-20mm, 20-40mm,
Nominal capacity: 250t/h;
Why choose steel structure for the crushers and screens?
1. Save time; the steel structure will be prepared in the factory, the client only needs to assemble it at site. No need to prepare any concrete foundation that will take too long time;
2. Save total cost; because of no foundation, you save the cost for the wheel loader, excavator, and labor cost; no need to cut and weld some parts at site. So everything is easier than concrete foundation;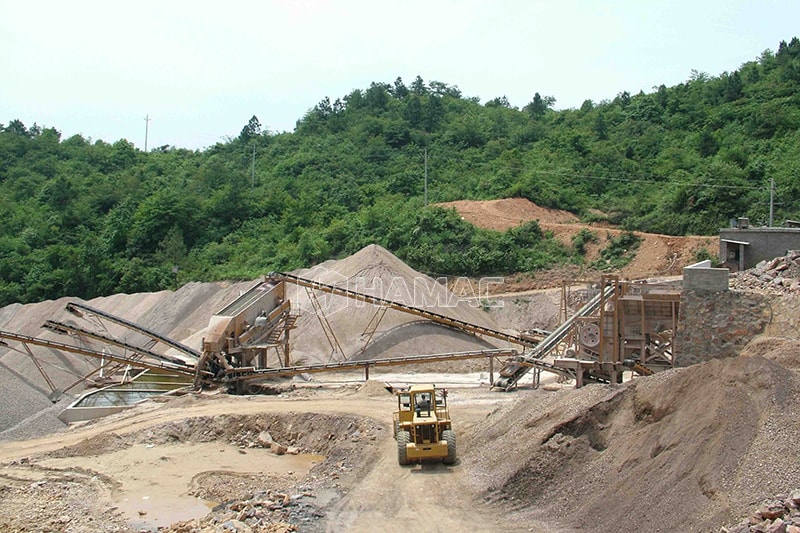 Full view of an aggregate crushing and screening plant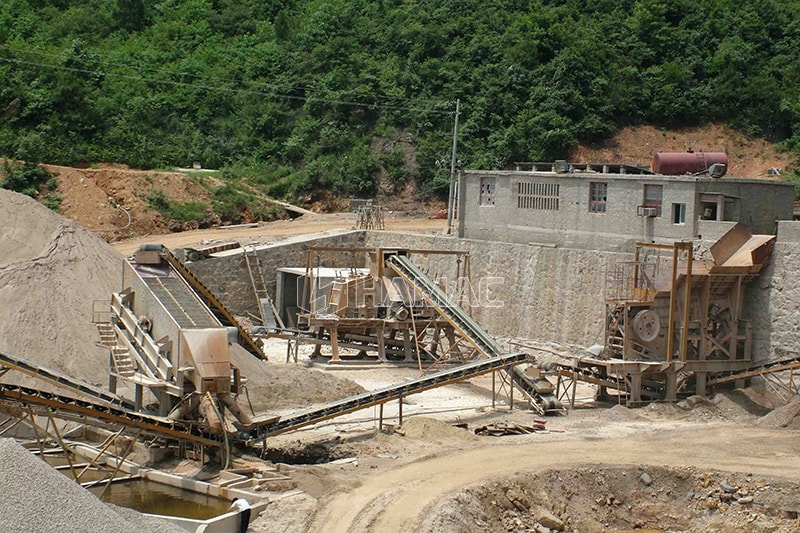 Small occupation area crushing and screening plant
Our expert will recommend you the perfect solution after you provide the detailed technical information we required. We will provide you with layout drawings, design ideas and quotation lists. Hope we can have a cooperation as well.
If you want to visit this project on site, or contact our client to check the machine's work performance, please contact us: Email:[email protected] WhatsApp:+8615136236223