200tph mobile crushing and screening plant in Guinea
This mobile crushing and screening plant was exported to Guinea in 2012. It is a complete mobile crusher and vibrating screens on two separate chassis. It is used to process the iron ore which is belong to a state-owned company. They prefer Chinese product very well. All the machines at site are from China famous brand factory. It is our pleasure to be accepted by this company.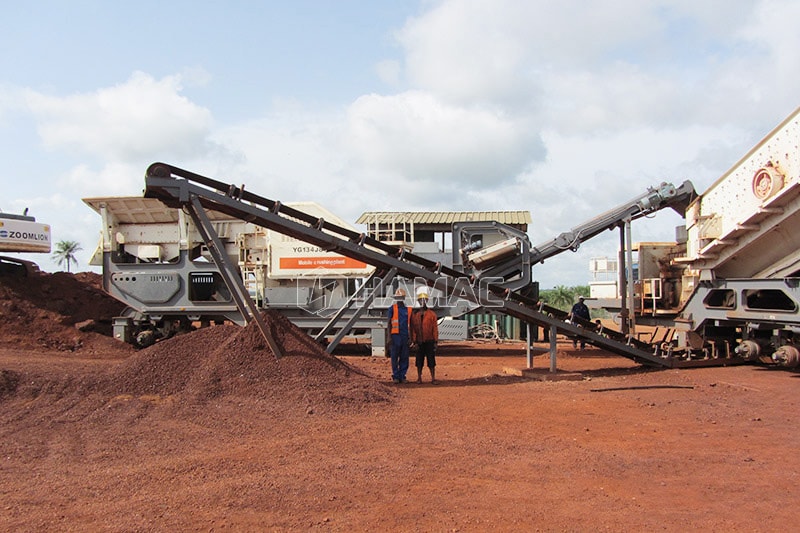 Mobile jaw crusher and mobile cone crusher works together
The mobile vibrating screen is being installed
Detailed information of this mobile crushing and screening plant for sale:
Raw material: iron ore;
The maximum feeding size: 630mm, the jaw crusher is PE840*1100;
Secondary crusher: hydraulic cone crusher HPT300;
The vibrating screen: YK2160, 3 layers screen mesh;
Nominal capacity: 200t/h;
Why choose the hydraulic cone crusher as secondary crusher?
1. High efficiency: The machine adopts the optimized structure of fixed main shaft and small spherical shaft, which is 5% ~ 15% higher than the efficiency of the old spring cone crusher.
2. Large production capacity: The machine is designed with a perfect combination of crushing stroke, crushing speed and crushing chamber shape, so that the output of this machine is 35% ~ 60% higher than that of the old spring cone crusher under the same crushing cone size.
3. High-quality aggregate: The machine adopts the unique lamination crushing principle to produce the crushing effect between different aggregates, so that the proportion of cubes in the finished product is significantly increased, the needle-shaped stones are reduced, and the particle size is more uniform.
4. More stable operation: When there are hard objects such as iron blocks that cannot be broken into the machine, the over-iron protection device will automatically release it and then reset it immediately.
5. Multi-point split hydraulic lubrication control system can ensure double protection of bearing lubrication and overload protection of the machine.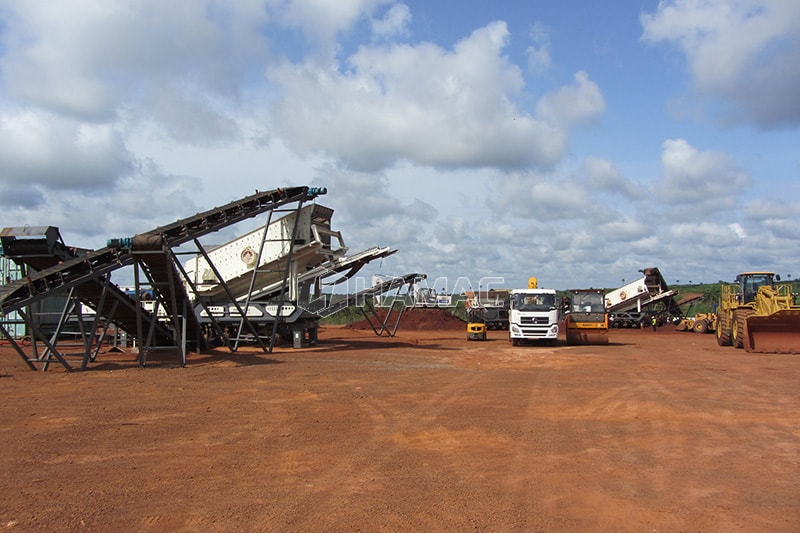 Other China brand machines at site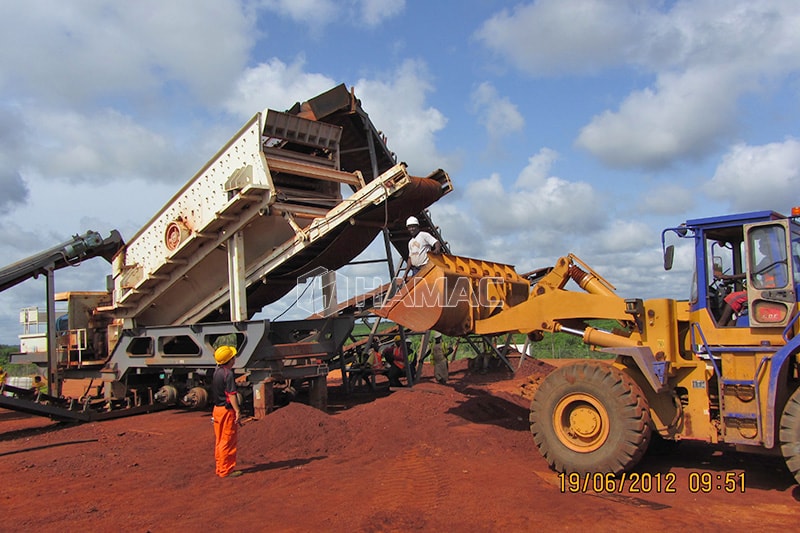 Technician is monitoring the installation
Our expert will recommend you the perfect solution after you provide the detailed technical information we required. We will provide you with layout drawings, design ideas and quotation lists. Hope we can have a cooperation as well.
If you want to visit this project on site, or contact our client to check the machine's work performance, please contact us: Email:[email protected] WhatsApp:+8615136236223