250tph stationary aggregate crushing and screening plant in South Sudan
This 250tph stationary aggregate crushing and screening plant as delivered to South Sudan in 2011. It is a project which was invested by our clients from Lebanon. It includes one vibrating feeder, one jaw crusher PE900*1200, and two units secondary crusher, SYMONS cone crusher, and two units of vibrating screen. All the main machines were purchased from HAMAC. The belt conveyors were fabricated at site by the client himself.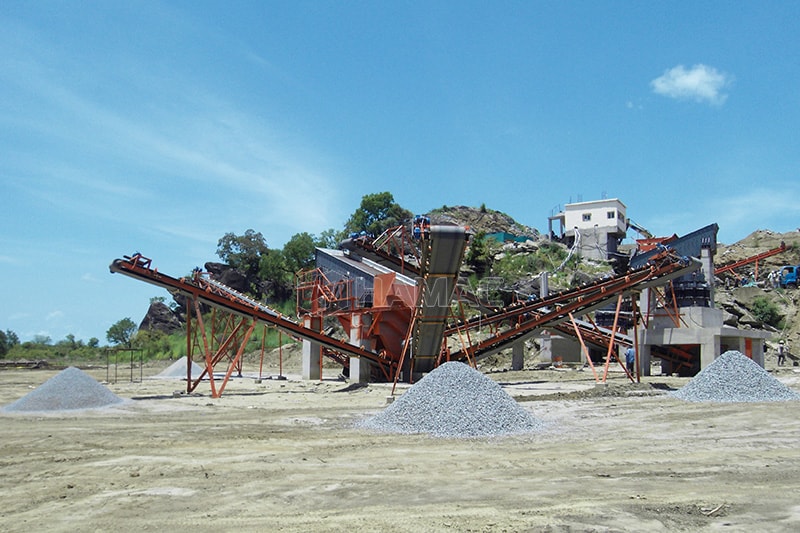 Aggregate production line in South Sudan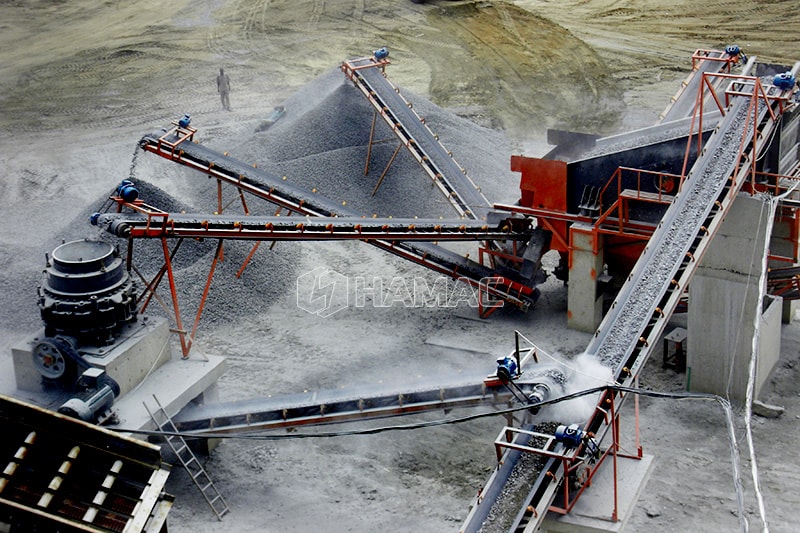 Cone crusher and vibrating screen
Detailed information of this aggregate crushing and screening plant in Juba, South Sudan:
Raw material: basalt
The maximum feeding size: 756mm,
Vibrating feeder: ZSW1300*4900;
The jaw crusher is PE900*1200; feeding opening 900*1200mm;
Secondary crusher: Cone crusher 4.25ft, two units, one coarse cavity, one short head cavity;
Nominal capacity: 250-300t/h;
Tips you should know when you select an aggregate crushers and vibrating screens.
1. What is the raw material you want to crush? Such as limestone, basalt, granite, andersite or river stone;
2. What is the maximum feeding size of the stone before crushing?
3. What is the output size and how many different sizes you want to get?
4. How many tons per hour you want to crush per hour?
Feed the stone to jaw crusher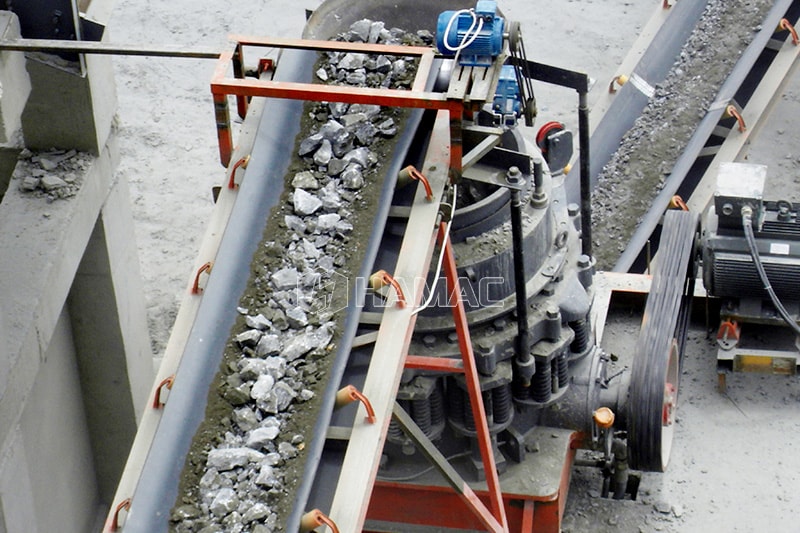 Feed the stone to cone crusher
Service which can provided by HAMAC
We can select the proper crushers and screens according to the information which is provided by our client. And then we can issue the layout drawing to indicate how the machines will be positioned. And we can arrange our technician come to the working site to guide our client to install the machines and train the local workers.
If you want to visit this project on site, or contact our client to check the machine's work performance, please contact us: Email:[email protected] WhatsApp:+8615136236223