Diesel type self loading concrete mixer HMC400 make contribution in KISII,KENYA
A diesel type self loading concrete mixer HMC400 also known as self loading cement mixers trucks manufactured by HAMAC is working in KISII, KENYA. This client is a distributor of engineering machine and earth moving machines. He is good at choosing the supplier of machines in China. And he dispatched his friend in Guangzhou, China to visit us to check the quality and ability. Finally he was conquered by our factory scale and quality.
Detailed information of this project:
Capacity of concrete mixer:
client required 16m
3
/h;
Concrete mixer request:
mobility;
Company:
A distributor of engineering machine .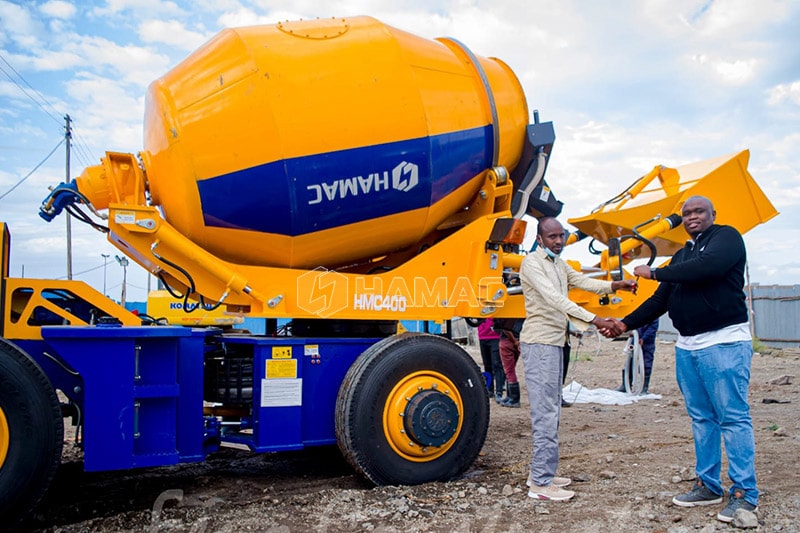 handing over self loading mixer HMC350 to final client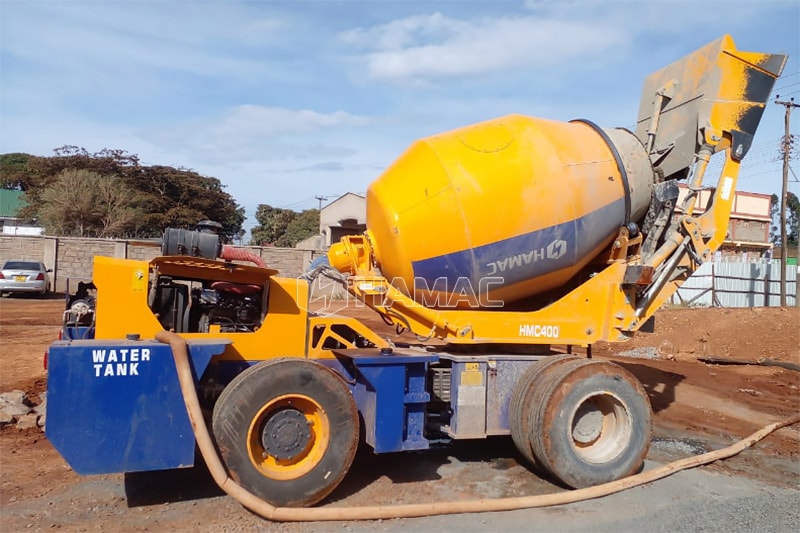 self loading mixer rest itself after a day's work
According to this, we recommended our HMC400 self loading cement mixing truck, it is equipped with YUCHAI 85kW/CUMMINS 93kW diesel engine, with function of weighing, 270 degree rotation, hydraulic discharge chute, synchronous revolution cab, and four front wheel. In one hour the concrete mixer will produce 4 batches, so the actual capacity of the self loading cement truck mixer is 16cbm per hour, it can just meet the client's request.
If you want to visit this project on site, or contact our client to check the machine's work performance, please contact us: Email:[email protected] WhatsApp:+8615136236223