Manual type concrete placing boom in Mauritius
In 2018, one of our regular clients from Mauritius purchased this manual type concrete placing boom from us. This is the second time he purchased the machine from us. The first machine he purchased from us is a trailer concrete pump. It works on a building roof, it was lift to the roof by tower crane. The workers have to change the place of outlet of concrete placing boom pipe manually. It is a hard job for the labors to use this type of concrete placing boom. But its disadvantage is the price is lower, it is a cheaper product. But it can solve the problem.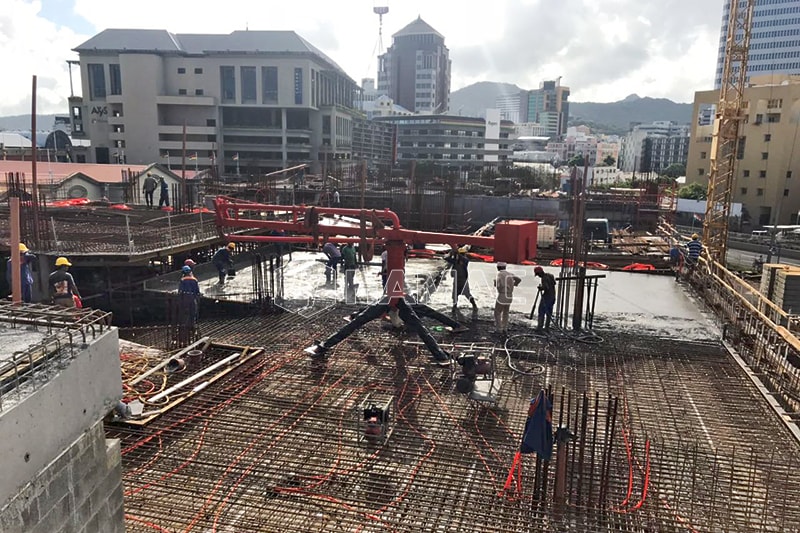 Manual concrete placing boom in Mauritius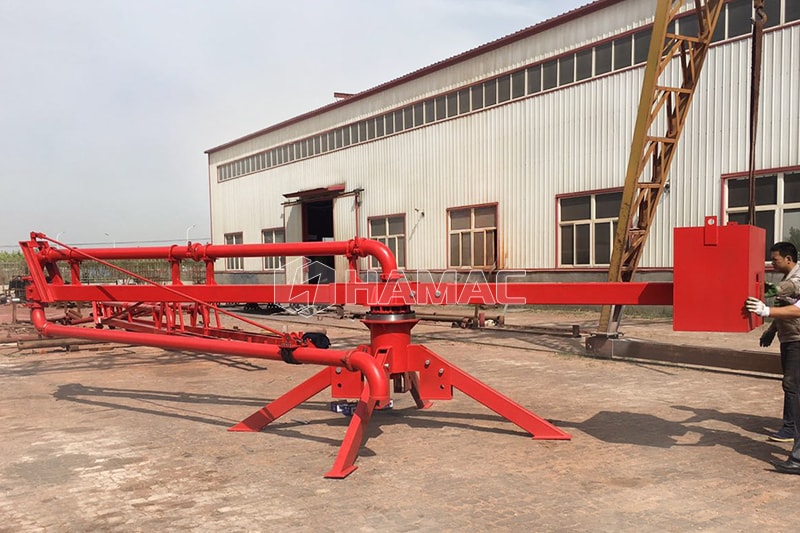 Manual type concrete placer boom tested in the factory
How many types concrete placing boom there are for sale?
At present, there are many types of concrete placing boom on the market. Let's introduce the characteristics of the placing boom and its usefulness.
1.Manual placing boom machine, which is the most commonly used concrete placing machine at present. It is cheap, but the efficiency is very low. At least 4 workers are required to operate this machine, and the placing radius of the manual type is from 12 meters to 18 meters.
2.Spider type placing boom, it is also named mobile concrete placing boom, its placing radius from 13-21m. We have HGY13, HGY15, HGY17, HGY21. It is fully hydraulic driven, its working efficiency is higher compared with the manual type. It can be lifted by the tower crane which is nearby the building. So, it can be moved in different positions on the floor;
3.Self-climbing concrete placing boom, its placing boom radius is bigger. Normally speaking, it is installed in the elevator shaft or in the building floors. It can rise by itself through the hydraulic climbing system. It is more suitable for the high building with big floor area.
If you want to visit this project on site, or contact our client to check the machine's work performance, please contact us: Email:[email protected] WhatsApp:+8615136236223