250tph mobile jaw crusher in Oman
This mobile jaw crusher was exported to Oman in 2010. It is our biggest mobile jaw crusher. This client only process the big stone to medium sizes approximate 150-180mm, and then they sell the crushed stone to next stage clients. There is a belt conveyor under the vibrating screen, and there is grizzly bar at the front end of the vibrating feeder. So the small size stone which does not need to be crushed will be screened out firstly. You will see two belt conveyors to transport the small stones.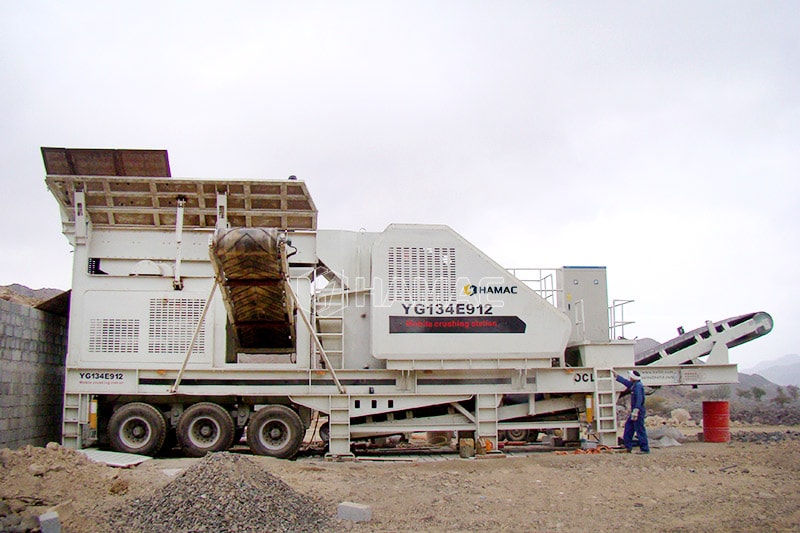 mobile jaw crusher PE900*1200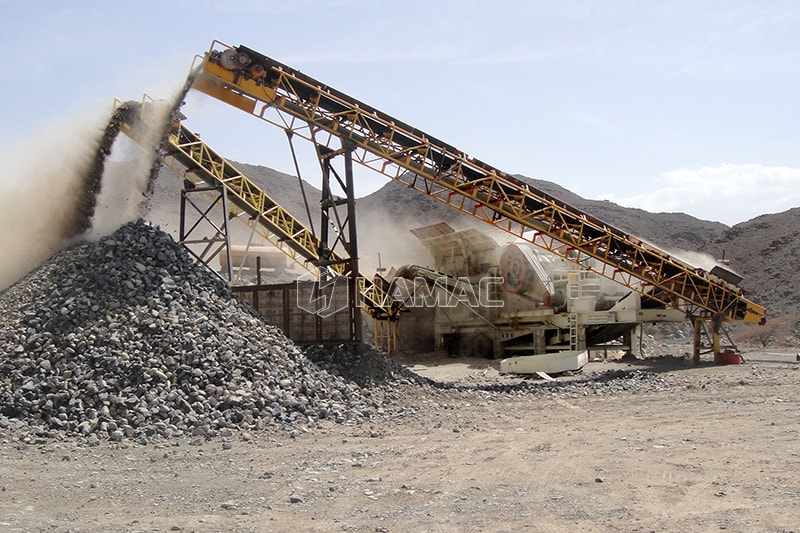 Two belts conveyors to transport the stones
Detailed information of this mobile jaw crusher for sale:
Raw material: basalt
The maximum feeding size: 756mm,
Vibrating feeder: ZSW1300*4900;
The jaw crusher is PE900*1200; feeding opening 900*1200mm;
Nominal capacity: 250-300t/h;
How many models of mobile jaw crusher we have?
Regarding the jaw crusher which is suitable to be mounted on a chassis, we have PE500*750, PE600*900, PE750*1060, PE900*1200. PE900*1200 jaw crusher is the biggest model which can be put on a trailer, its weight is approximate 55 tons. If much heavier, it is a big problem to be shipped and transported.
Mobile jaw crusher in Oman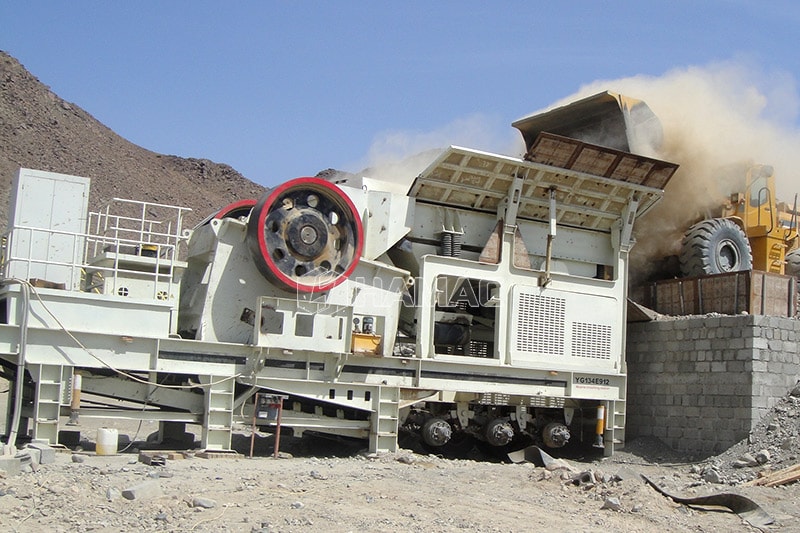 The wheel loader feed the jaw crusher
Our expert will recommend you the perfect solution after you provide the detailed technical information we required. We will provide you with layout drawings, design ideas and quotation lists. Hope we can have a cooperation as well.
If you want to visit this project on site, or contact our client to check the machine's work performance, please contact us: Email:[email protected] WhatsApp:+8615136236223