Case in Africa
100-120tph mobile crushing and screening plant in Algeria
This mobile crushing and screening plant was exported to Algeria in 2013. It is a complete mobile crusher and vibrating screens on two separate chassis. This client is our regular client who purchased many machines from us. So, he asked us to prepare the quotation and finally chose us when he has this requirement.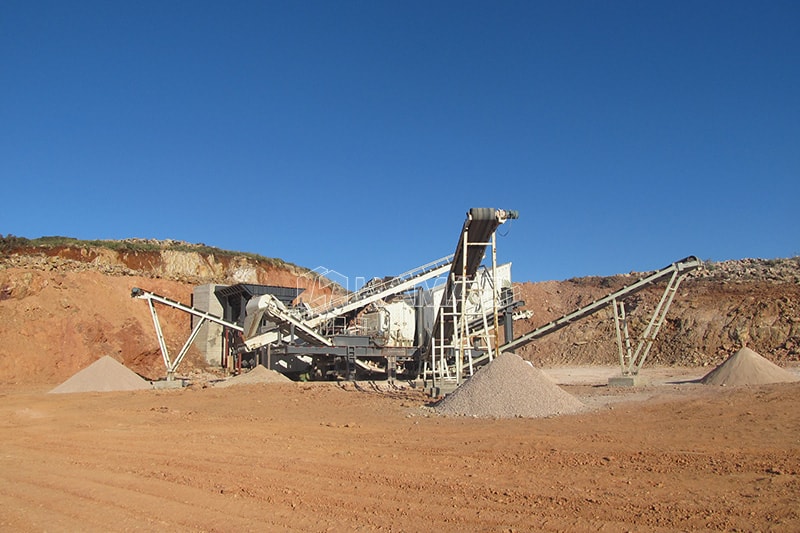 Mobile jaw crusher in Algeria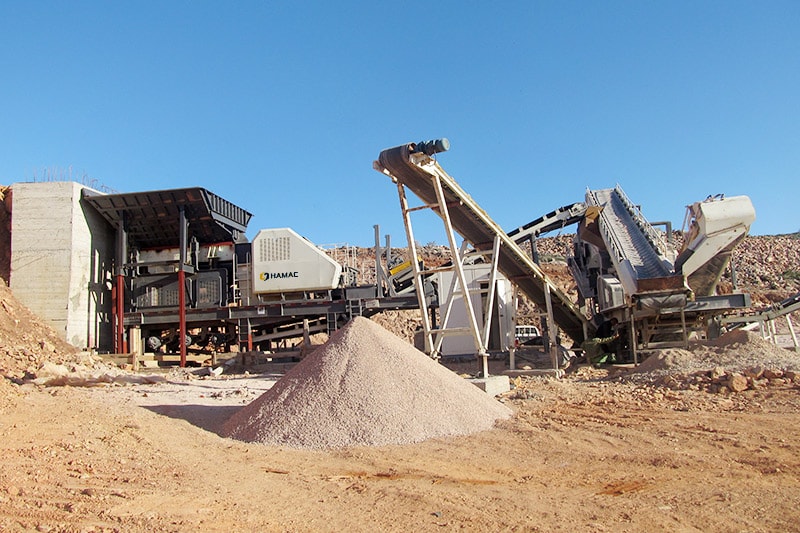 Mobile impact crusher and screen in Algeria
Detailed information of this mobile crushing and screening plant for sale:
Raw material: Limestone, calcium carbonate
The maximum feeding size: 630mm, the jaw crusher is PE750*1060;
Secondary crusher: PF1315 impact crusher;
The vibrating screen: YK2160, 3 layers screen mesh;
The output size: 0-10mm, 10-20mm, 20-40mm,
Nominal capacity: 100-120t/h;
The advantage of the mobile crusher:
1. The mobility is flexible, the tire-type mobile crushing station has a high chassis and a small turning radius, which is convenient for driving on ordinary roads and more convenient for driving in the rough and harsh road environment in the crushing field. It saves time for a quick entry into the construction site.
2. Reduce material transportation costs, in line with the principle of "processing material at site", the materials can be crushed on-site, eliminating the intermediate links of re-crushing and processing materials when they are transported away from the site, and greatly reducing the transportation costs of materials.
3. The operation function is direct and effective. The integrated tire series mobile crushing station can be used independently, and can also provide more flexible process configuration according to the customer's requirements for the material type and product in the process, to meet the user's mobile crushing, mobile screening, etc. requirements, the cost can be minimized.
4. Stable performance and easy maintenance, mobile wheeled crushing plants include jaw crusher series, impact crusher series, cone crusher series and VSI crusher series, etc. All these types of crushers are of high efficiency, multi-function and good quality. They are reasonable in design and light in weight, brilliant crushing ability. With the very reliable and safe quality guarantee, it can meet the demands of coarse, medium and fine crushing, and screening as much as possible.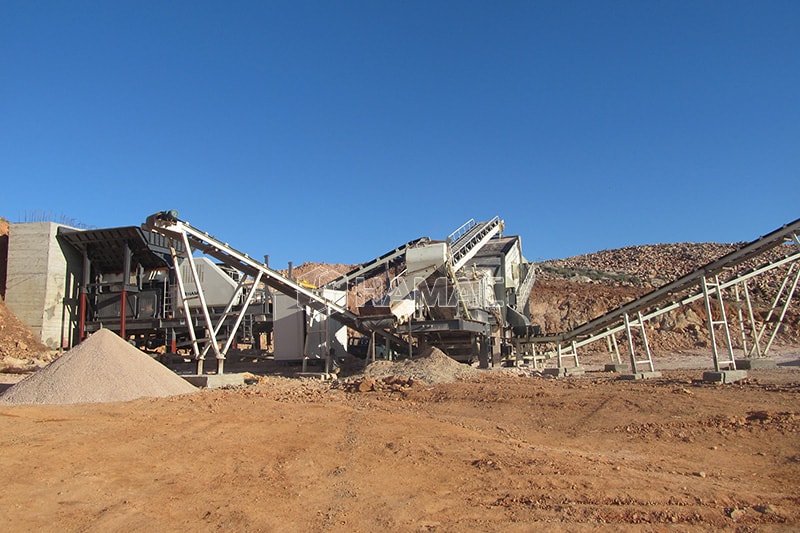 Jaw crusher and impact crusher for limestone in Africa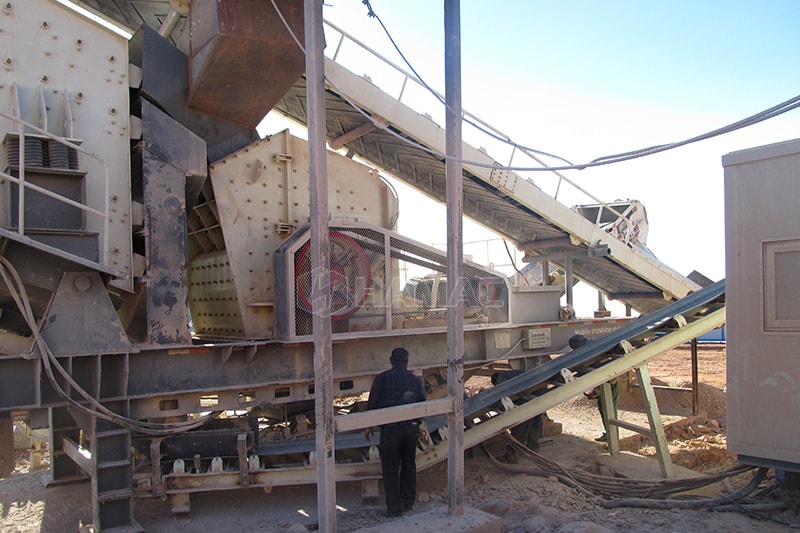 Mobile impact crusher is working in Algeria
Our expert will recommend you the perfect solution after you provide the detailed technical information we required. We will provide you with layout drawings, design ideas and quotation lists. Hope we can have a cooperation as well.
If you want to visit this project on site, or contact our client to check the machine's work performance, please contact us: Email:[email protected] WhatsApp:+8615136236223