QT4-15 concrete block making machine works in Ica, Peru
This is a concrete block production line with QT4-15 concrete block making machine erected in 2017. Our clients finally chose HAMAC as their partner after visiting and comparing several concrete block machine manufacturers in China. We dispatched our technician come to Peru to guide our client install the machine and do the commissioning. Our client gave good feedback for this production line. He told us that this concrete brick machine helps him to make money very fast. The investment cost was paid back in less than a year. So, it is really a good investment for you if you are in the developing counties where needs much constructions.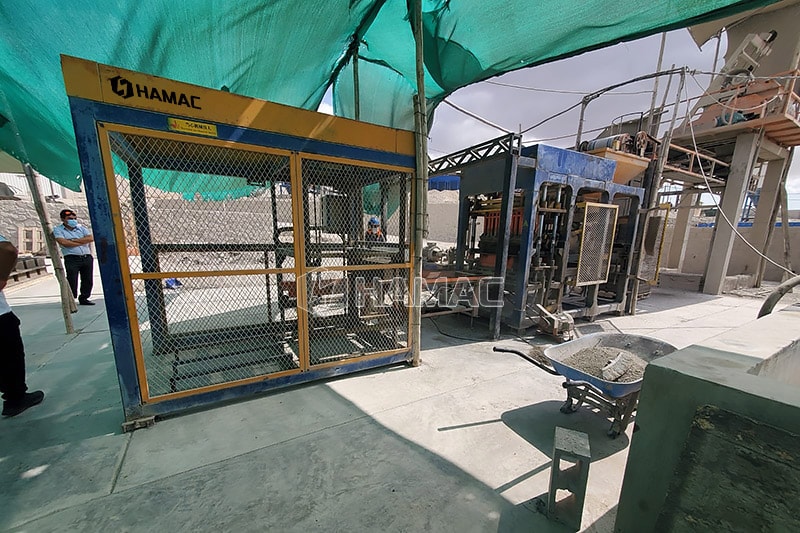 Concrete block production line with automatic stacker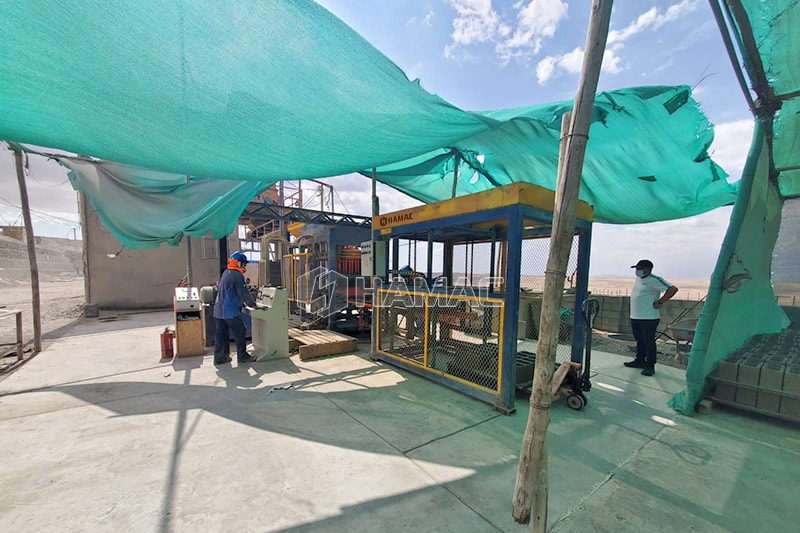 Full automatico concrete brick production line
Detailed information of this concrete block machine for sale:
Model: QT4-15, in this series number, 4 means the machine can produce 4 pcs per time if the hollow block 400*200*200mm; 15 means the working circle is 15 seconds;
The full concrete brick/block/paver production line includes:
1. Aggregate batching machine;
2. Concrete mixer to produce concrete;
3. Concrete block making press machine;
4. Automatic stacker to collect the block;
5. Forklift to take the block on the pallet to stock;
This is a successful case in Peru. Many clients from Peru visited this working site and then purchased the same concrete block making machine from us.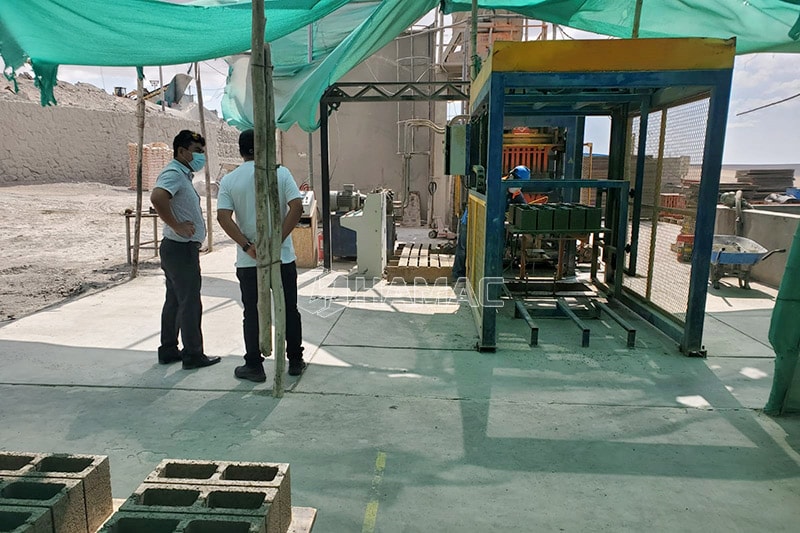 Client visited the working site of concrete making machine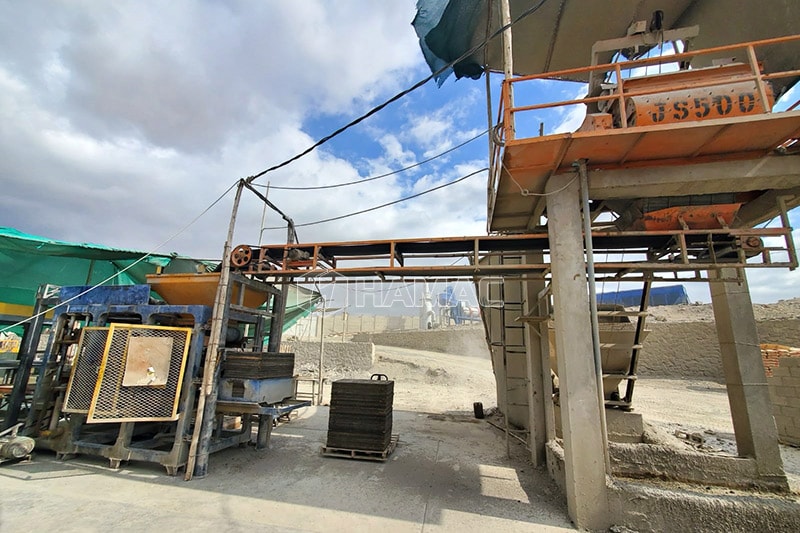 JS500 concrete mixer feed concrete to the block machine
If you want to visit this project on site, or contact our client to check the machine's work performance, please contact us: Email:[email protected] WhatsApp:+8615136236223