QT5-20 concrete brick machine works in Ethiopia
This QT5-20 concrete brick machine was delivered to Ethiopia in 2020. We dispatched our technician to the working site though there is COVID-19. Because this client confirmed with us that we must support him to install and commissioning the machine. Finally after 15 days working, it was assembled successfully and started to producing the paver bricks.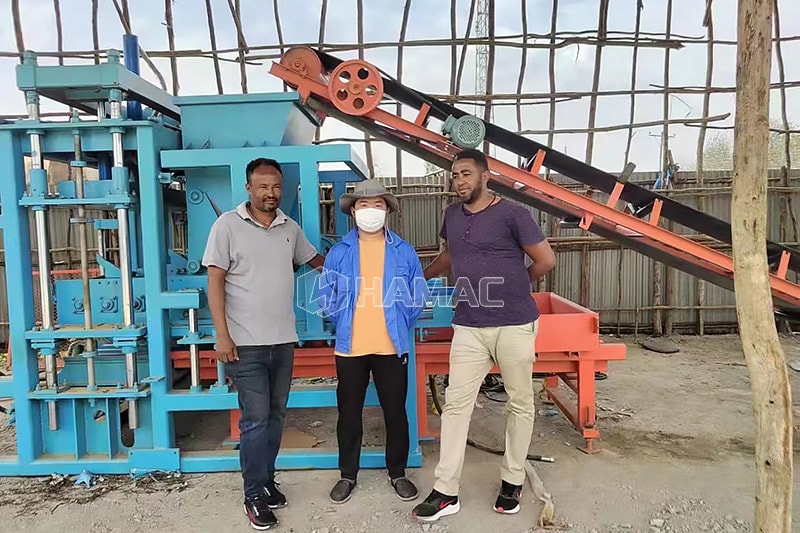 Concrete block making machine at site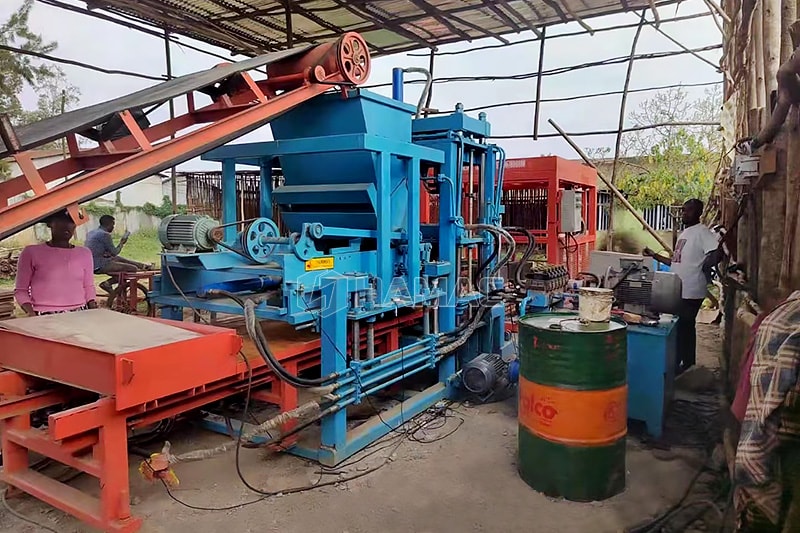 Concrete brick making machine in Ethiopia
Detailed information of this concrete brick machine for sale:
Model: QT5-20, in this series number, 5 means the machine can produce 5 pcs per time if the hollow block 400*200*200mm; 20 means the working circle is 20 seconds.
QT5-20 is a specially designed machine, it is semi-automatic. It can be used to produce the curb which is 1000mm long.
Key points you have to consider before purchasing a block making machine.
There are several key points needs to be considered when you choose a block making machine. According to our experience, the tips as below:
The block size which is popular in your market if you want to be a manufacturer of concrete blocks;
The market requirement for the quantity. You have to decide how many pieces per day you want to produce;
Your budget. There are different options for different capacities.
After the market investigation and your own budget, then we can recommend you a suitable production line.
If you want to visit this project on site, or contact our client to check the machine's work performance, please contact us: Email:[email protected] WhatsApp:+8615136236223