Self Loading Concrete Mixer and Diesel concrete pump are working together in Accra, Ghana
The customer ordered a diesel concrete pump DHBT40 in February 2020, and it was put into use immediately upon receiving, mainly for the underground mining site in Accra, Ghana. Detailed information of this DHBT40 trailer type concrete pump for sale:
Delivery Capacity: 40m3/hour
The theoretical pumping length: 500meters
The theoretical pumping height: 120m
Outlet pressure: 10 Mpa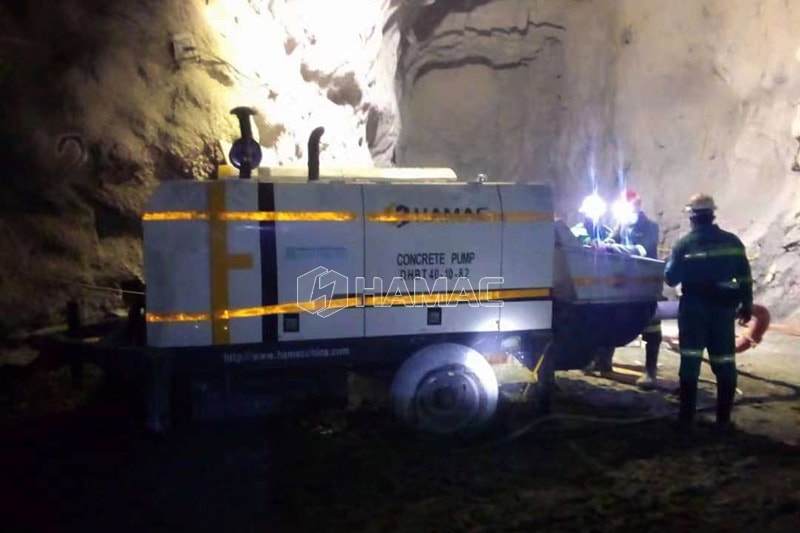 DHBT40 diesel concrete pump is working in the underground mining site.
In January 2021, after using HAMAC diesel concrete pumps for one year, the client was very satisfied with our product quality and after-sales service. Due to project needs, he ordered a HMC350 self-loading mixer truck again, using Cuming engine. After the customer received this self loading concrete mixer, through our video guidance, the on-site workers quickly learned to operate the equipment and put it into use quickly. Concrete is produced directly on the construction site by our self-loading mixer truck. Then the ready mixed concrete is poured into the form by the DHBT40 trailer type diesel concrete pump through pipes. These two equipments are very convenient to use together, which greatly improves the work efficiency.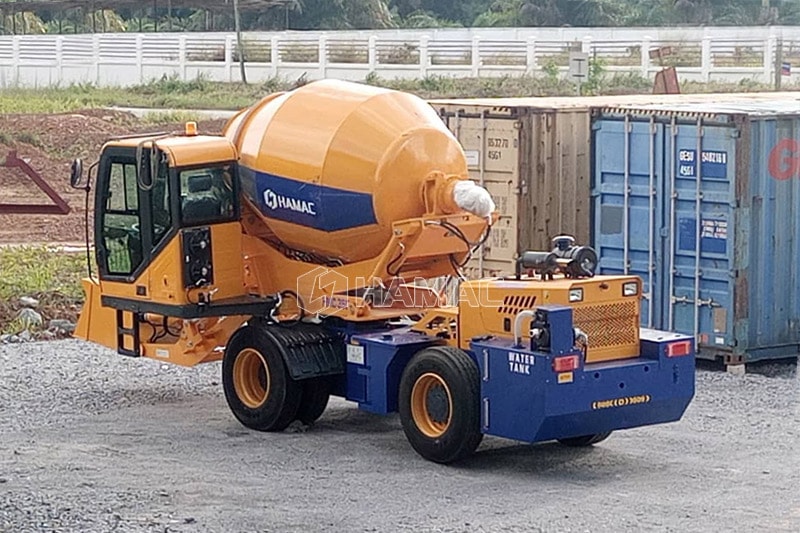 The first HMC350 self-loading concrete mixer arrived at the client's place.
Detailed information of this HMC350 self loading concrete mixer for sale
Drum discharge capacity: 3.5m3
Capacity: 4 drums per hour, theoretically 12 m3/hour.
Engine power:95 kW
Engine brand: YUCHAI/CUMMINS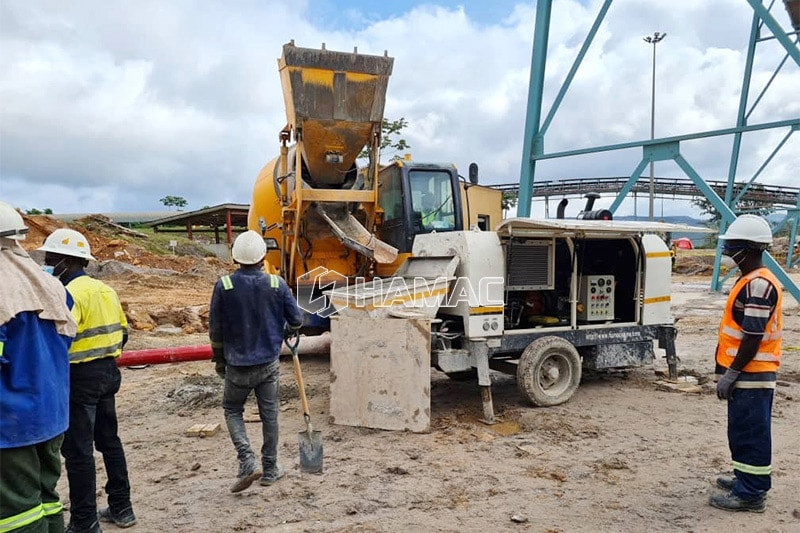 HBT60 Electricity concrete pump pipes are conneccted by clamps.
Two months later, due to the increasing in projects, a self-loading mixer truck can no longer meet the needs. Therefore, the customer ordered another self-loading mixer truck HMC350 of the same configuration. We appreciate the trust of our customer and we will continue to provide customers with high-quality products and services.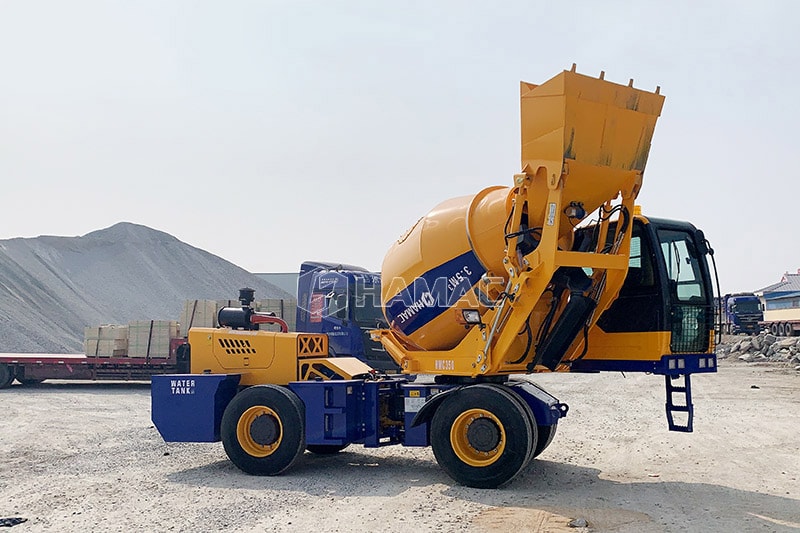 The second self loading concrete mixer HMC350 is testing before delivery.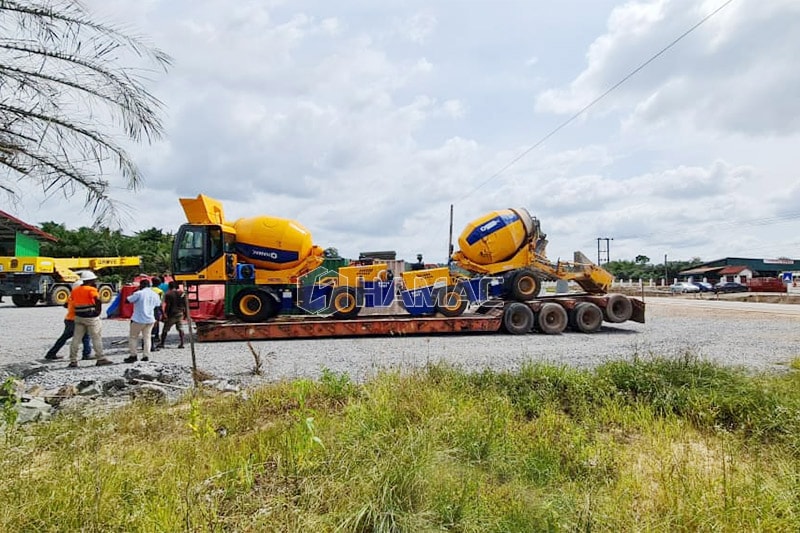 The two self loading concrete mixers are loaded on lowbed for transporting to another working site.
If you want to visit this project on site, or contact our client to check the machine's work performance, please contact us: Email:[email protected] WhatsApp:+8615136236223