New model HMC400 self loading concrete mixer works in NUKUALOFA,TONGA
A cement mix truck also known as self loading cement mixers trucks manufactured by HAMAC is working in NUKUALOFA,TONGA. We get in touch with this client from our website online service, after comparing with several different manufacturers of self loading concrete mixer in China, finally, he purchased the HMC400 self loading concrete mixer from HAMAC China.
Detailed information of this project:
Capacity of concrete mixer:
client required 16m
3
/h;
Concrete mixer request:
for military construction use;
Company:
F construction company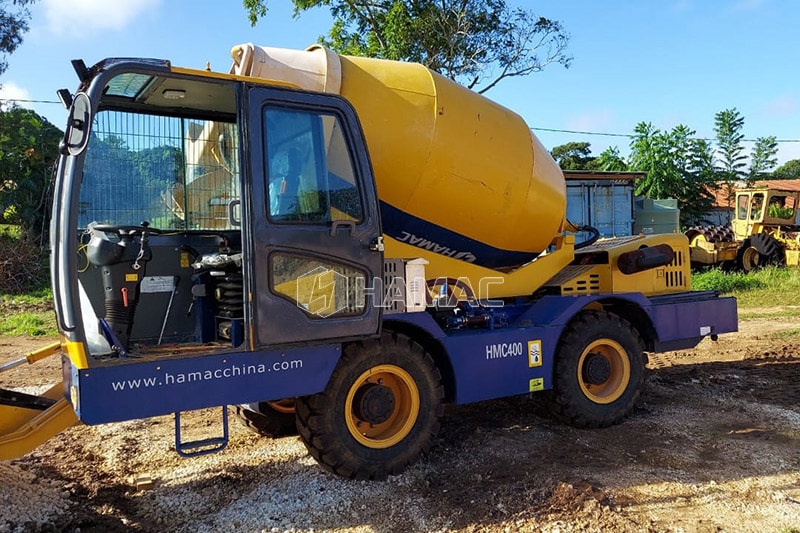 self loading mixer 4cbm arrived at site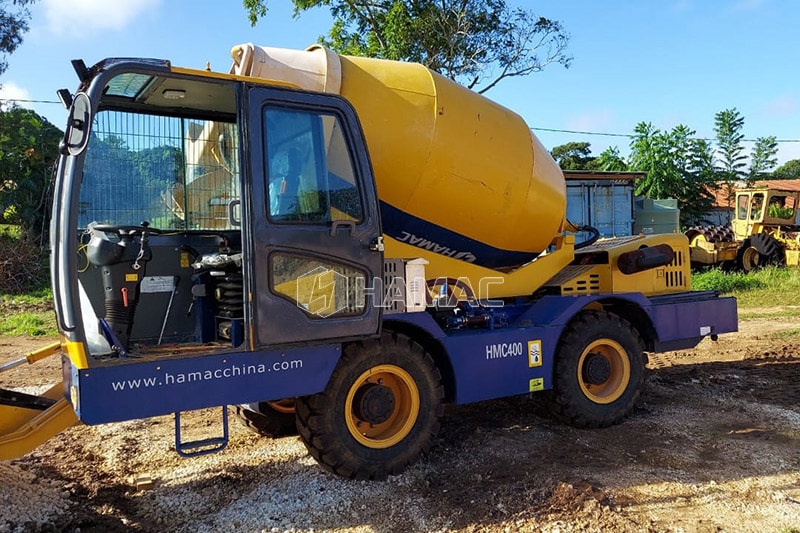 4cbm self loading mixer picking up aggregates for mixing
The client first come to me saying that they have a project in a remote island, it would be a lot of trouble and also costly to bring a lot of machines there, but they still need to do concrete job there, so I recommended the self loading concrete mixer machine, it is a machine that combines the advantage and traditional concrete mixer machine and concrete transit mixer truck, it has the function of loader to loader aggregate and cement, it also has the function of mixing concrete in the drum like traditional concrete mixer, at last it has the function of delivering and transport the concrete like the transit concrete mixer truck, based on all these factors mentioned, I think the self loading concrete mixer truck is the best solution of my client without doubt, I believe he would have a happy using experience with the self loading mobile concrete mixer.
If you want to visit this project on site, or contact our client to check the machine's work performance, please contact us: Email:[email protected] WhatsApp:+8615136236223
Next :
Sorry,This is the last Page!