Electriciy Concrete Pump HBT60 Participates in the work in Ethiopia
This electric concrete pump was sent from China to Ethiopia in 2019, Addis Ababa. The end customer purchased it after consulting our local office in Ethiopia. They mainly feeds this trailer type concrete pump through concrete drum mixers, and then transports the ready mixed concrete to the construction project. Since there is a power supply on site, we recommend that the customer choose choose this electric concrete pump, which is of high quality and lower price.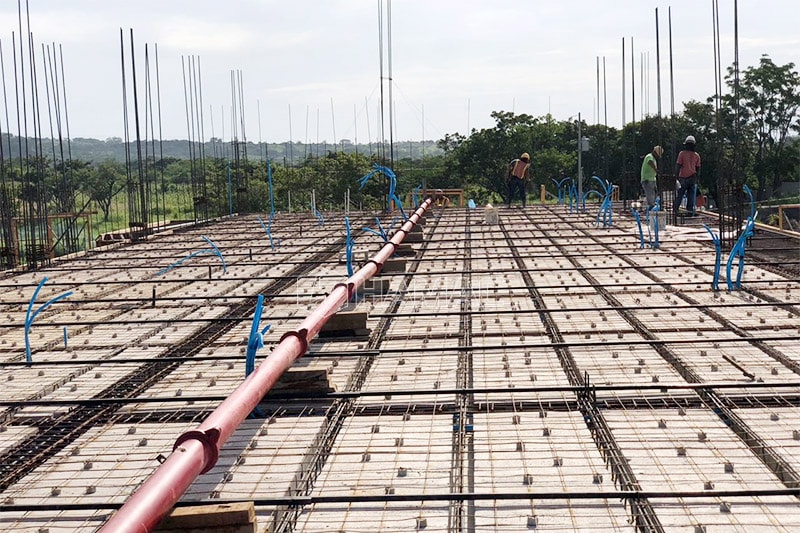 HBT60 Electricity concrete pump pipes are conneccted by clamps.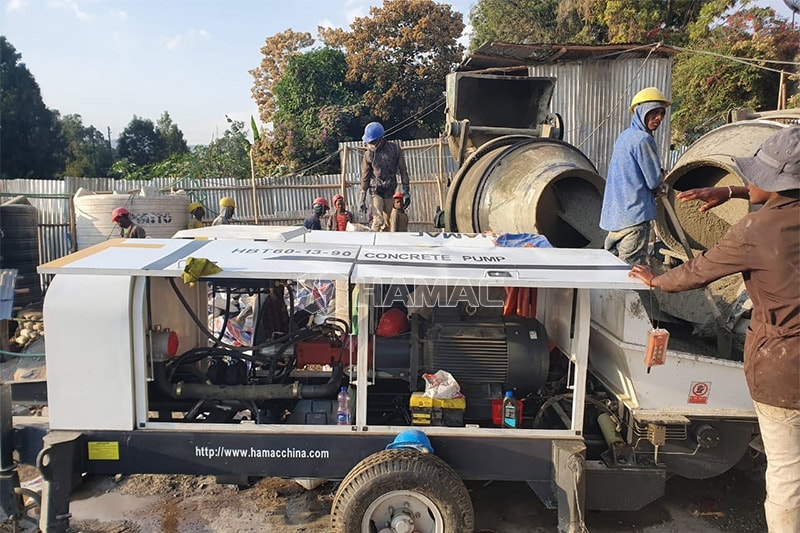 HBT60 electricity concrete pump is delivering the ready mixed concrete poured by two concrete mixers.
Detailed information of this electricity concrete pump HBT60
Capacity: 60m3 /hour
Pumping height:
Pumping distance:
Motor power: 99kw
HBT60 is a medium electricity trailer concrete pump. It is usually used in high-rise buildings. The maximum conveying height can reach 30 stories, and the maximum conveying volume can reach 60 cubic meters per hour. Compared with diesel-type concrete pumps, the price of electric concrete pumps is more favorable when there is a power supply. However, in the case of no power supply, it is still recommended to use a diesel concrete pump, which is convenient.
HAMAC has an office in Ethiopia, and customers are very welcome to come to our local office for consultation and order equipment.
If you want to visit this project on site, or contact our client to check the machine's work performance, please contact us: Email:[email protected] WhatsApp:+8615136236223