QT4-26 Concrete Block Making Machine Works in Antigua
A set of QT4-26 automatic concrete block machine manufactured by HAMAC is working in Antigua. This is a customer introduced by our old customer. HAMAC has won the trust of customers with high quality and good service.
Detailed Information of QT4-26 Concrete Block Making Machine
Model:
QT4-26
Capacity:
680pcs/h
Block size:
400*200*200mm (HAMAC can customize the mould based on customer's requirements)
Control mode:
Motor fully-automatic control
Production speed:
26s/pallet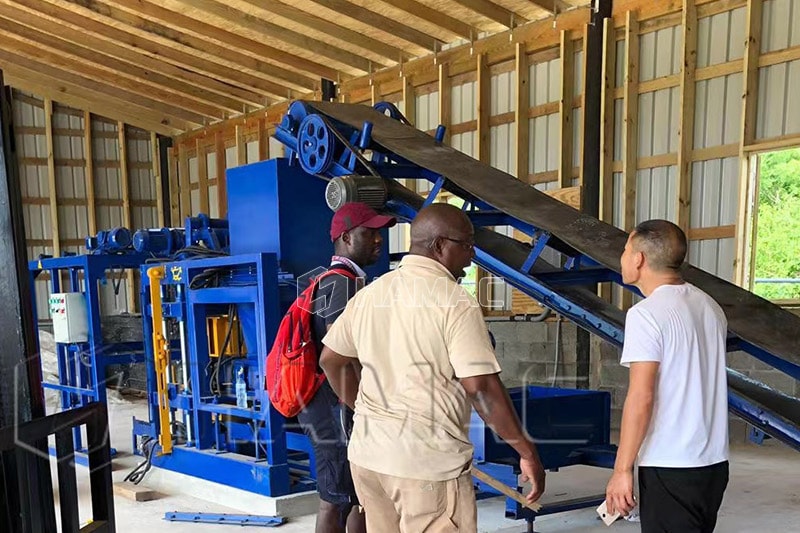 HAMAC technician is guiding the client to operate the block maing machine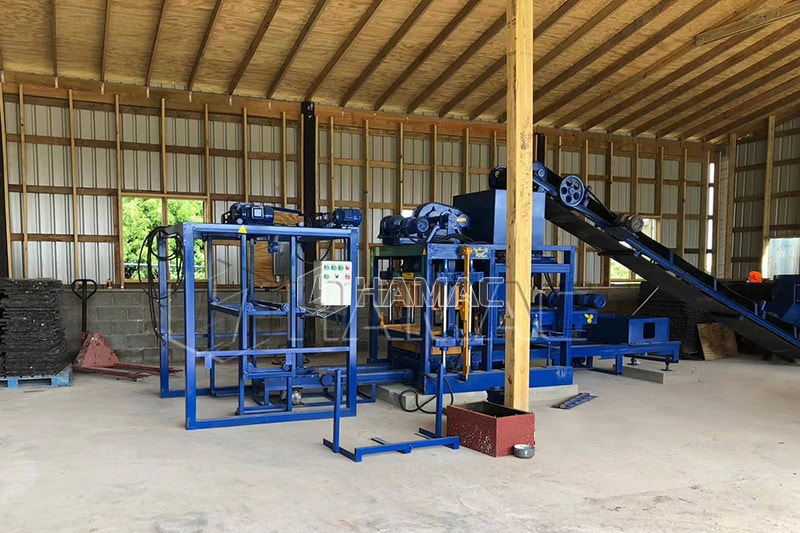 Comeplte concrete bollow block macine in Antigua
Concrete Block Making Machine for sale
According to the degree of automation, concrete block making machine for sale can be divided into semi-automatic and fully automatic cement brick making machine.
QT4-26 is a fully automatic concrete block machine, which can customize mould according to the needs of different customers and produce concrete blocks of different sizes by changing molds, such as hollow block, hole block, solid block, interlocking block. etc. HAMAC cement brick making machine is an advanced and reliable s for manufacturing high quality concrete blocks. There are many models of HAMAC brick machines, and production lines with different configurations can meet the manufacturing and capacity requirements of most customers' concrete products.
Concrete Block Making Machine Price
The price of cement block machine is affected by many factors. First, different models have different prices. Second, different configurations lead to price differences. Third, whether the equipment is fully automatic or semi-automatic, hydraulic or electric also leads to different prices. Price and quality are the two major issues for customers, we HAMAC will always provide you with reasonable and competitive prices for cement brick making machine. More information, please contact us.
If you want to visit this project on site, or contact our client to check the machine's work performance, please contact us: Email:[email protected] WhatsApp:+8615136236223