MP1000 Planetary concrete mixer works in China
As a professional manufacturer of planetary concrete mixer in China, HAMAC is supplying planetary concrete mixer for sale to domestic market and overseas market. It is a kind of concrete mixer with planetary inside the mixer, it is different from the concrete pan mixer although both of them are vertical shaft concrete mixer. The price of concrete planetary mixer is different from MP500 concrete planetary mixer to MP3000 mixer.
This client purchased a complete concrete batching plant which is equipped with planetary concrete mixer from us. Their factory's project is producing the light precast wall, they add foam, fly ash, cement and other materials in it.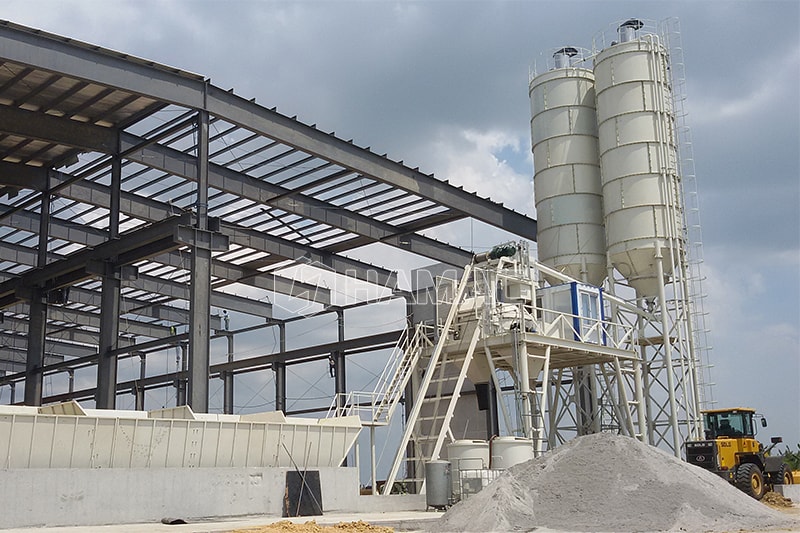 Concrete batching plant with planetary concrete mixer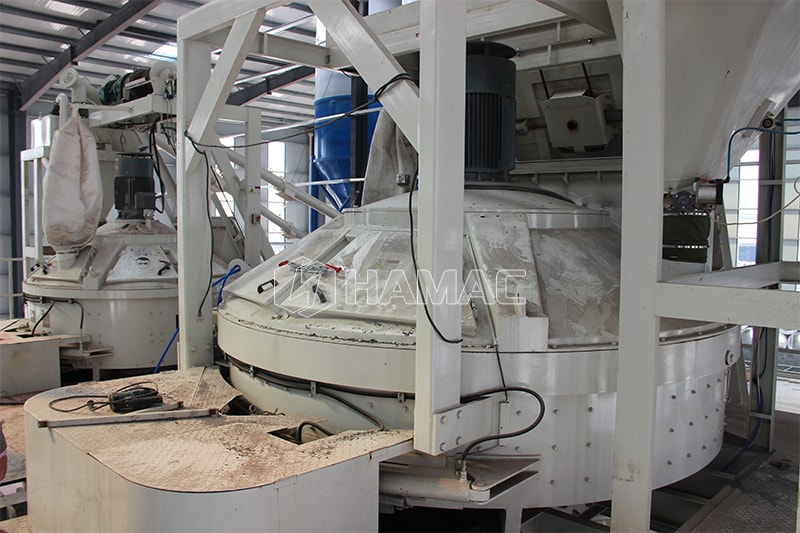 Concrete batching plant with planetary concrete mixer
Brief Introduction of concrete planetary mixer
Planetary concrete mixer adopted Germany technique used for concrete mixing. It is not only being used for concrete, but also for refractory material mixing, PVC piping industry etc. It is really suitable for the concrete block making factory, precast tube pipe, prefabricated parts. More and more clients who are producing high quality concrete choose the planetary concrete mixer as their first choice.
As a leading manufacturer of planetary concrete mixer, HAMAC provide our clients with the model from 0.25m3 to 3.0m3 per batch for sale. The models for sale are MP250, MP330, MP500, MP750, MP1000, MP1250, MP1500, MP2000, MP2500, MP3000. Planetary concrete mixers are commonly found in Precast and Product concrete plants. What we provide is a new convection planetary concrete mixer, rather than a simple vertical shaft planetary concrete mixer, which can achieve high homogeneity of the material being mixed in the shortest time.
If you want to visit this project on site, or contact our client to check the machine's work performance, please contact us: Email:[email protected] WhatsApp:+8615136236223
Next :
Sorry,This is the last Page!