MP750 Planetary concrete mixer works in Qatar
In 2012, we delivered two units planetary concrete mixer to Qatar. They are being used in a concrete hollow block factory. Planetary mixer is widely used in PRECAST concrete, high performance concrete, refractory materials, ceramics and other industries. For materials with high mixing difficulty, the advantages of HAMAC planetary mixer are obvious.
Because concrete hollow block is a kind of precast product, it is more suitable for them to use the vertical shaft planetary concrete mixer.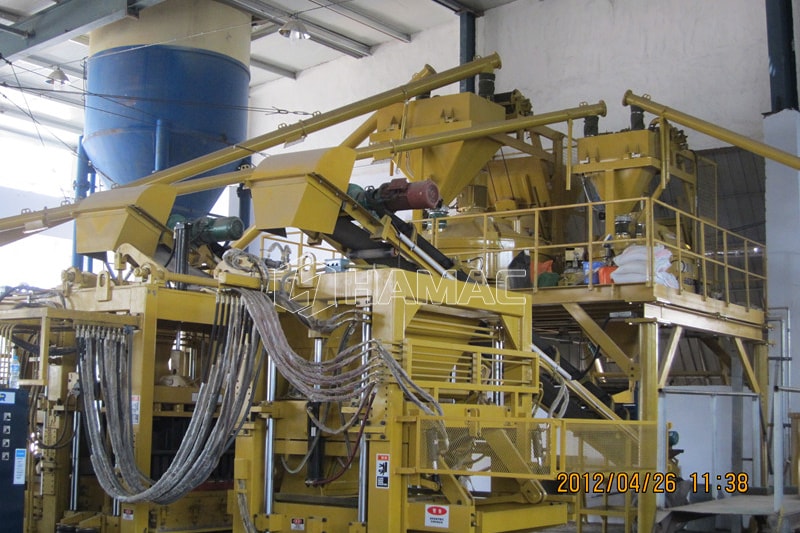 Planetary concrete mixer in block factory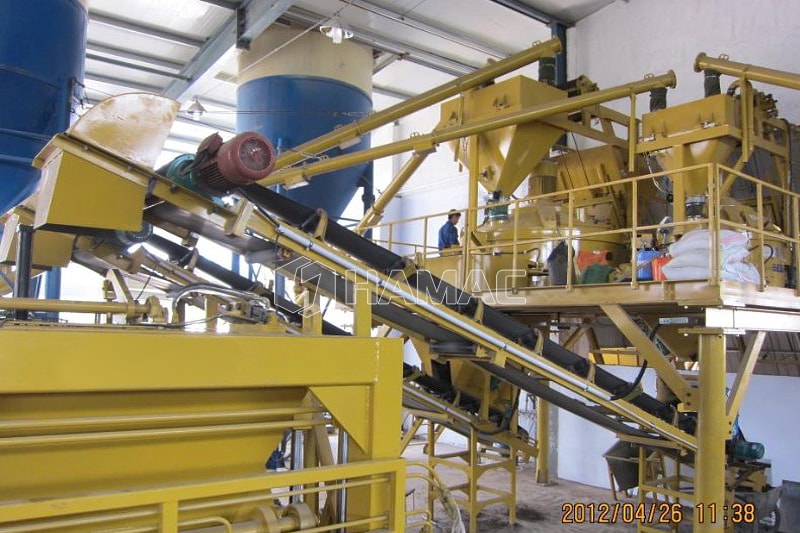 0.75m3 planetary concrete mixer
Features of planetary concrete mixer for sale
1. MP series vertical shaft planetary mixer is suitable for precast concrete (PC components, pipe piles, sleepers, subway segments, floor tiles, ladders, etc.), light industry, heavy chemical industry (glass, ceramics), slag, coal ash and other raw materials mixing;
2. Reasonable mixing speed and complex motion trajectory design make the mixing of various materials more intense, more uniform and higher productivity.
3. The specially designed stirring device makes the stirring speed faster and the mixing more uniform; the mixing blade is more resistant to wear;
4. Flexible coupling and hydraulic coupler (optional) can effectively protect the transmission system from the impact of overload;
5. planetary gearbox, with low noise, large torque, strong durability, low maintenance costs.
6. There is no direct contact between the various mixing materials and the output part of the transmission, and there is no problem of slurry leakage in the twin-shaft mixer.
7, Hydraulic discharge. The hydraulic unloading design has a special hydraulic pumping station, which can meet the configuration of three discharge doors, and has a manual unloading function. In an emergency, the discharge door can be manually opened.
8. Reasonably designed discharge door has a more reliable sealing structure to avoid leakage;
9. Maintenance door design, more convenient maintenance and cleaning; special sealing device, more environmentally and friendly, and high reliability and high sensitivity safety switch.
10. There are high pressure cleaning devices and humidity testers (optional);
We warmly welcome your inquiry. Our experts will give you theirs professional support.
If you want to visit this project on site, or contact our client to check the machine's work performance, please contact us: Email:[email protected] WhatsApp:+8615136236223