DHBT15 concrete mixer with pump in South Afirca
The DHBT15 concrete mixer with pump is diesel engine type. It can be used on site without electricity to mix the concrete and pump the concrete to the working sites. It is very suitable for small construction projects in rural place where is in poor electricity condition. And the brand of diesel engine is WEICHAI 72kW. Cummins engine as an option. Its main oil pump is KAWASAKI, the valves are OM from Italy. So the concrete mixer with pump is enjoyed a good reputation among our clients.

The PL15 batching machine is used to feed the DHBT15 concrete mixer with pump and to weigh aggregates. To ensure the concrete ratio is more accurate. The client is very satisfied with our products because our products can meet the needs of his project, and he ordered our products without any hesitation. And we also appreciate his trust in our company.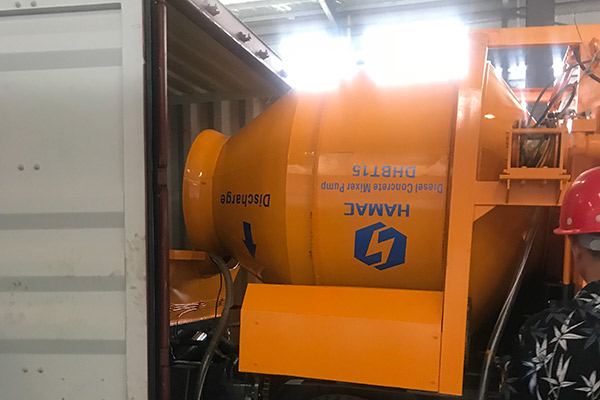 If you want to visit this project on site, or contact our client to check the machine's work performance, please contact us: Email:[email protected] WhatsApp:+8615136236223