HZS60 concrete batching plant works in Quirino, Philippines
HZS60 concrete batching plant in Quirino, Philippines is manufactured by HAMAC in 2018. It is a stationary type and with belt conveyor to feed the aggregates and sand. It is used for his own project, not selling concrete. He though that the belt conveyor concrete batching plant is higher efficiency because of the waiting hopper.
Detailed information of this concrete batching and mixing plant for sale:
Nominal capacity: 60m3/h; Aggregate batching machine: 4*10m3 ; Central mixer: SICOMA MSO1500/1000 twin shaft concrete mixer; Cement Silos: bolted type, 3*100 tons with WAM accessories; Control Mode: Full automatic, easy operation; Discharging height:4000mm;
For HAMAC concrete batching plant, we use the concrete batching plant spare parts from famous brand suppliers. 1. Pneumatic cylinder: Japan SMC; 2. Vibrator: Italy WAM; 3. Concrete Mixer: SICOMA; 4. Electrical components: SCHNEIDER; 5. Pneumatic parts: Japan SMC etc.
Because of these parts from the suppliers with good reputation, so the work performance of HAMAC concrete batching plant is very good. But our price is reasonable and acceptable by many clients. We warmly welcome you contact us for further communication. We can provide you with concrete batching plant business plans, layout drawings and other services.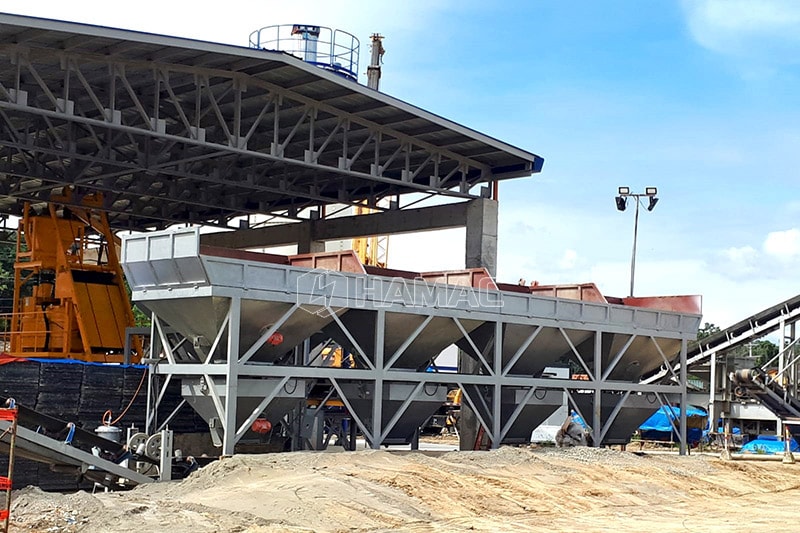 Aggregate bacther of CBP60 concrete batching plant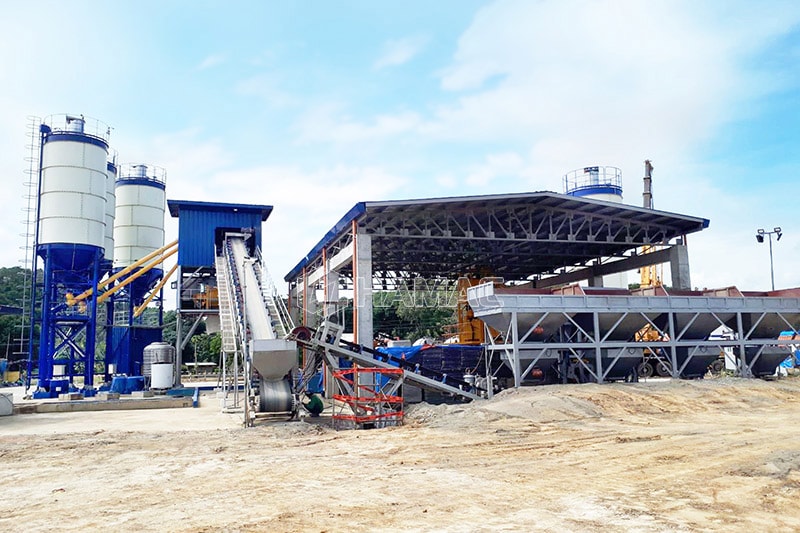 Full views of 60m3/h concrete batching plant
If you want to visit this project on site, or contact our client to check the machine's work performance, please contact us: Email:[email protected] WhatsApp:+8615136236223