4 units of 1.5m3 transit mixer trucks dedicated to tunnel construction in Nepal
The 4 units of transit mixer trucks were sent to Kathmandu, Nepal in April 2018. The end user was a construction company who was engaged in a tunnel project at the time. Due to the space limitation in the tunnel, with a diameter of only 2.5 meters, large and medium-sized mixer trucks could not enter for operation. These transit mixer trucks were customized for this tunnel project.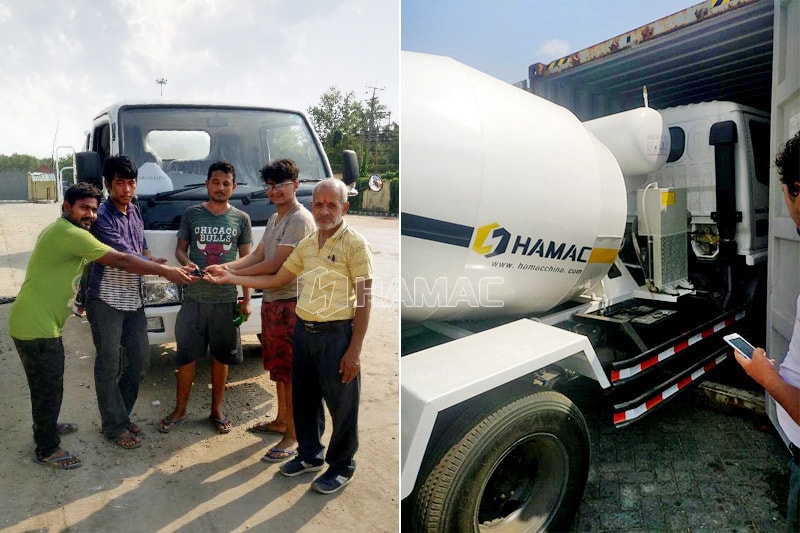 The local drivers drives the mixer trucks out of container.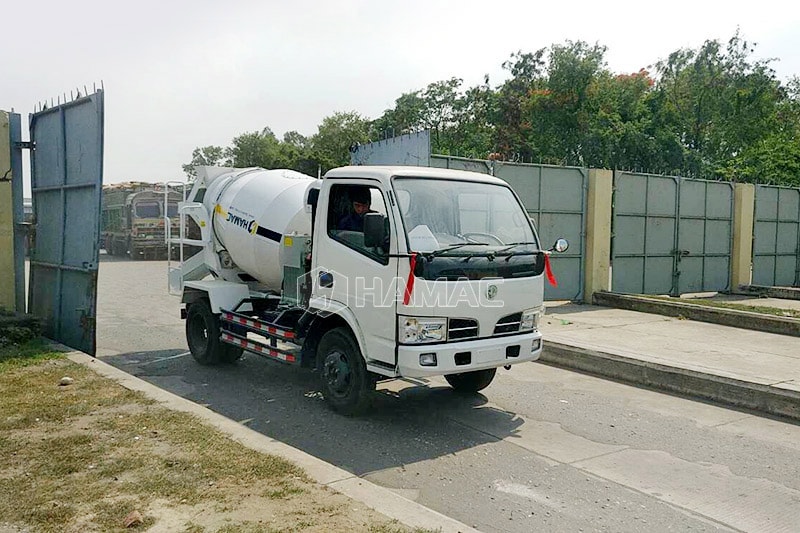 The rear view photo of the 4 sets of mixer trucks.
Detailed information of this customized 1.5m3 transit mixer truck for sale.
Mixer discharge volume: 1.5m3;
Chassis model: DONGFENG;
Engine model: YUNNEI 490L;
Power: 60hp;
Driving mode: Right hand driving;
Parking braking: automatic air-cut brake;
Air conditioner included.
The space of 2.5m X 2.5m is very small. In order to manufacture a suitable mixer truck, it is mainly necessary to choose a suitable mixer truck chassis. Nepal drives on the left, unlike China. After determining the right-hand drive chassis of Dongfeng, our engineers finally decided to use a 1.5m3 mixing tank through accurate drawing calculations, which not only ensures that the mixer can travel through the tunnel perfectly, but also does not waste the chassis space. The volume of the tank is designed to the maximum extent.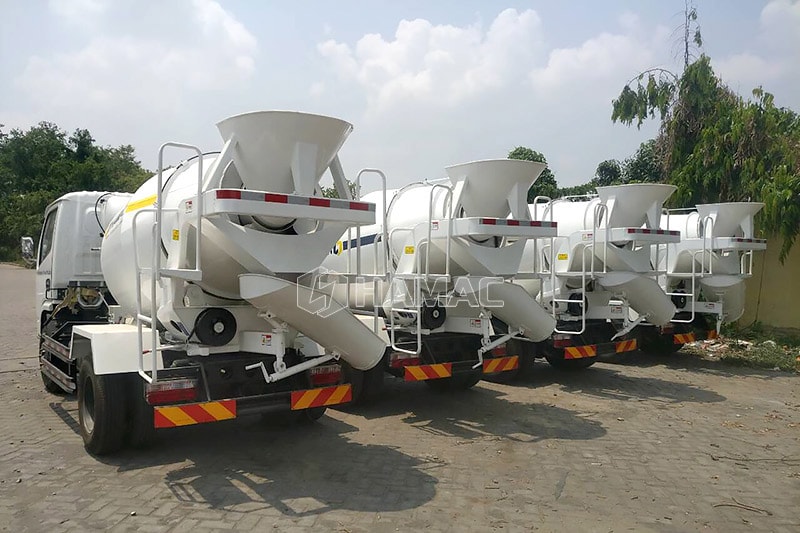 The front view photo of the 4 sets of mixer trucks.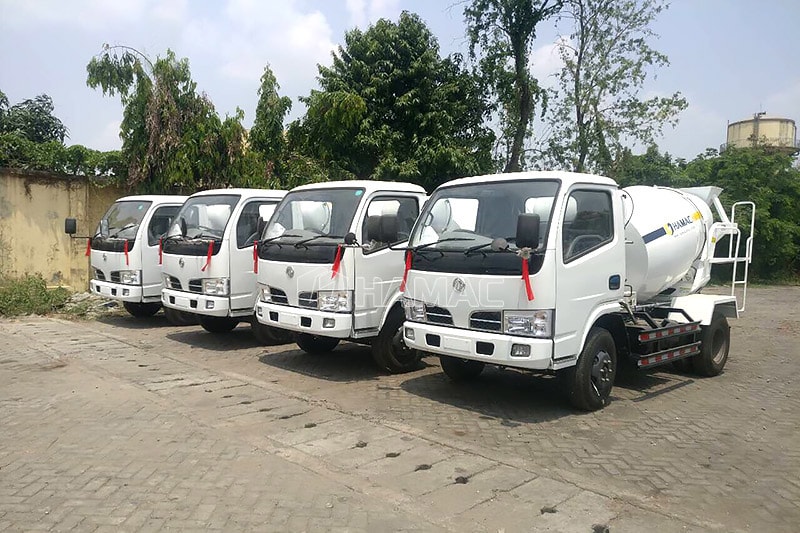 They drive the mixer truck to Kathmandu.
Our company has rich experience in designing and manufacturing, specializing in customizing various models of transit mixer trucks and mixing tanks. transit mixer truck with chassis, mixer tank without chassis, mixer tank with engine, train track trailer mixing tank, etc, to meet various special requirements of our customers.
If you want to visit this project on site, or contact our client to check the machine's work performance, please contact us: Email:[email protected] WhatsApp:+8615136236223