Trailer concrete pump
The first type of concrete pump is mounted on a trailer, and it is commonly referred to as trailer-mounted concrete pump. It is also called stationary concrete pump or static concrete pump. We have two different types of this concrete pump trailer. One type is diesel engine driven, the other is electric motor driven, it requires 3 phases industrial electricity. The capacity of our portable concrete pump is 30-90m3/h. This pump requires steel or flexible concrete placing hoses to be manually attached to the outlet of the machine. Those pies and hoses are linked together by galvanized clamps and lead to wherever the concrete needs to be placed.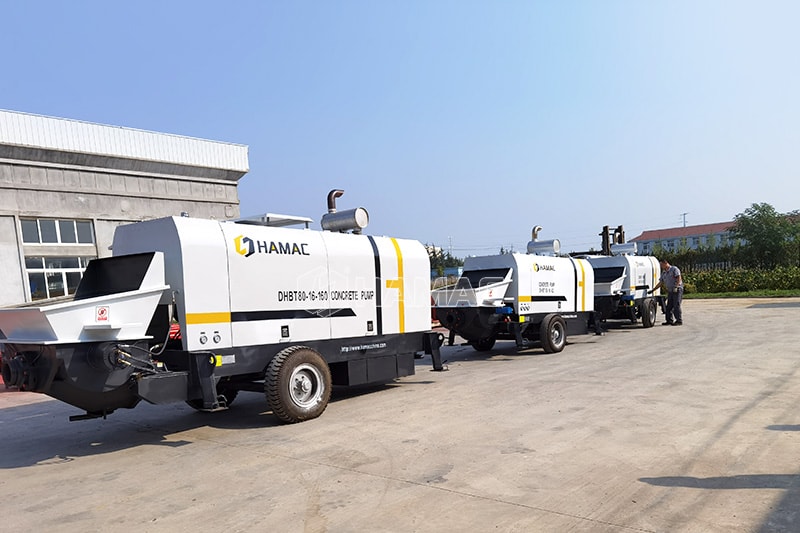 Three units diesel trailer concrete pump were delivered to Colombia
Diesel concrete pump works in Lima, Peru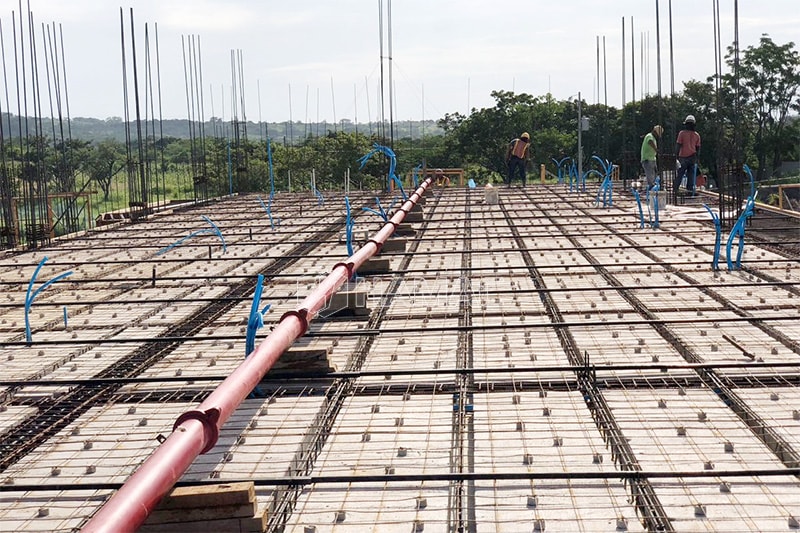 Concrete delivery pipe for trailer concrete pump
How to choose the best concrete pump for your projects?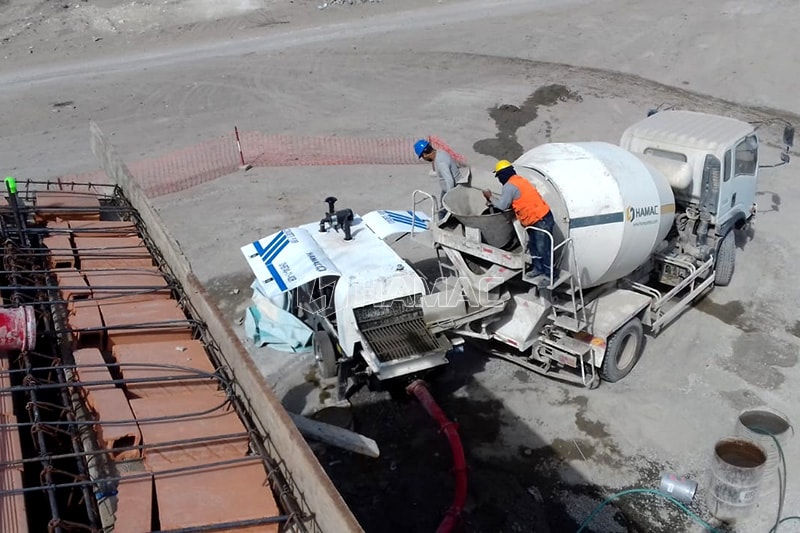 Diesel concrete pump works in Ica, Peru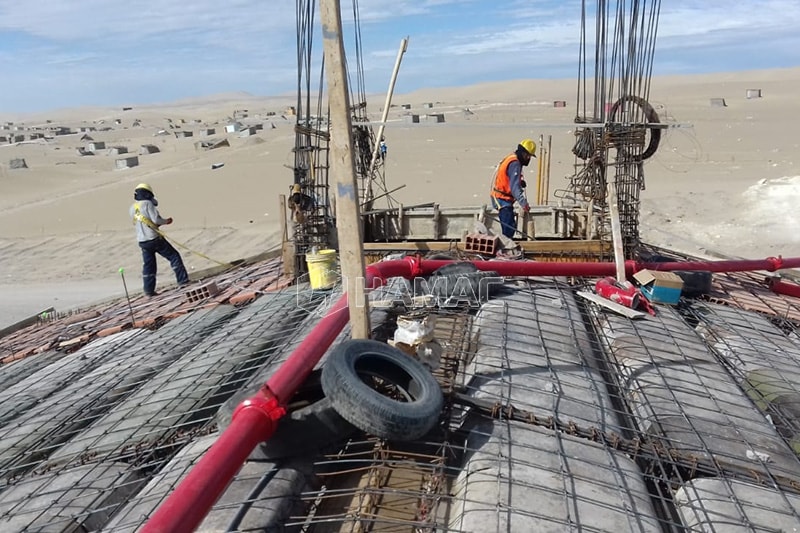 Trailer concrete pump works in Ica, Peru
There are several tips for you as reference:
1. The maximum aggregate size in the concrete will be pumped. It is an important factor to be considered. Because for some small concrete pump, it is only can be used to pump the concrete with maximum 20mm aggregates in it or smaller than 20mm. It is not a good option if you want to pump different grades concrete with different sizes aggregate. For some concrete, the maximum aggregates size will reach 40mm;
2. The maximum height and horizontal distance you want to pump. Normally speaking, for the technical data of most of the companies who sell the concrete pump, the delivery height and horizontal distance are based on pumping water under ideal working conditions. So, you have to provide the actual height and horizontal distance when you want support from us. We can also recommend you different length of steel pipes and rubber hose which will be attached to the concrete pump;
3. The capacity. That means how many cubic meters per hour you want this concrete pump to process. Based on the capacity, we will decide small concrete pump or big concrete pump is suitable for you;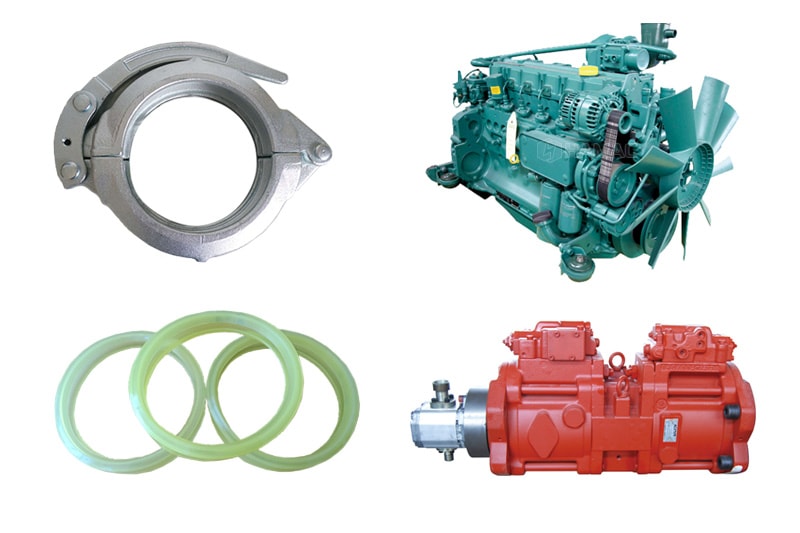 Steel pipe and concrete cylinder of concrete trailer pump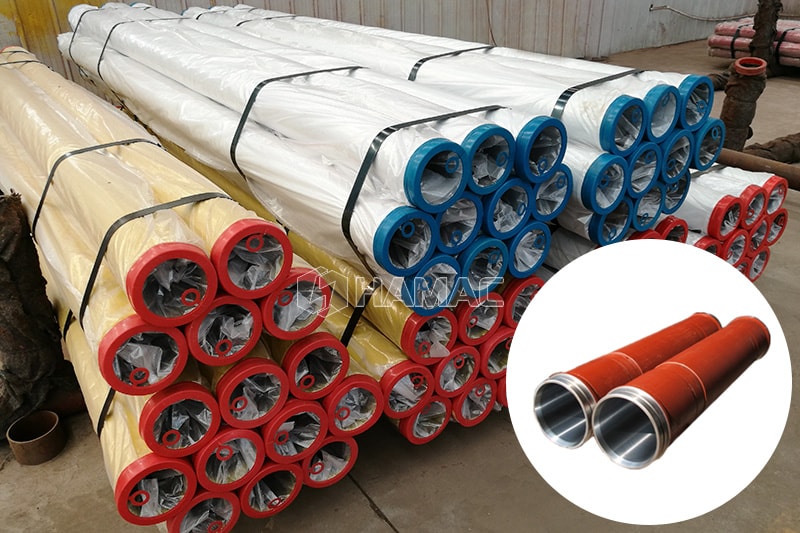 Accessories of trailer concrete pump
4. Altitude of jobsite. The work performance of diesel engine or electric motor will be affected if the altitude is too high. The trailer concrete pump for sale will be equipped with bigger motor or diesel engine according to the altitude of jobsite.
After collecting the information above, we can recommend you a suitable concrete trailer pump for your projects.
What is the price of a trailer concrete pump?
Some clients will consult the price directly at the beginning. In order to give you an exact price, there are some factors to be considered;
1. we have to select the model of concrete pump for sale firstly;
2. we have to see how many meters concrete delivery pipe is suitable for the projects of our clients;
3. The diesel engine for the diesel trailer concrete pump, we have YUCHAI, WEICHAI and CUMMINS as options. Their prices are different from each other;
4. The brand of main hydraulic pump, all of our product is equipped with KAWASAKI hydraulic pump,
5. The diameter of main cylinder to deliver the concrete, some of the suppliers are smaller such as 140mm, 160mm; for the trailer concrete pump, all the cylinders are 180mm and 200mm;
6. The brand of electrical components and PLC;
7. The type of clamps, the material of rubber seals, the length of end rubber hose of the concrete pump;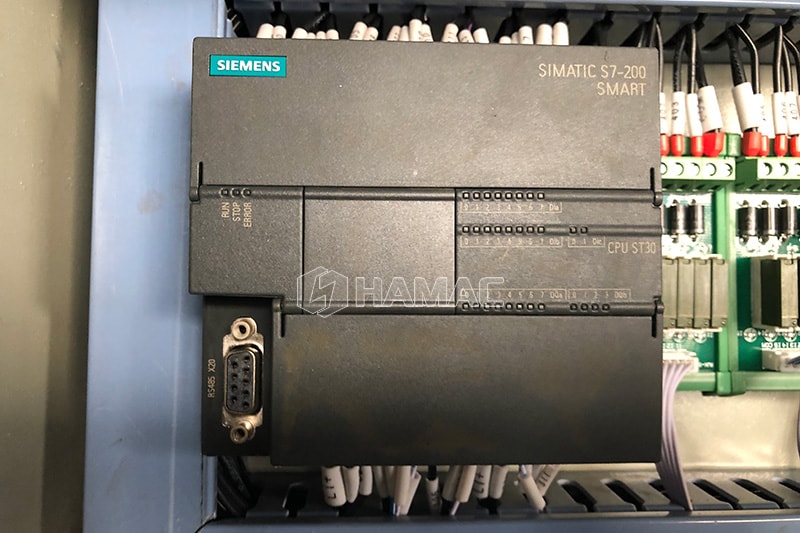 SIEMENS PLC of concrete trailer pump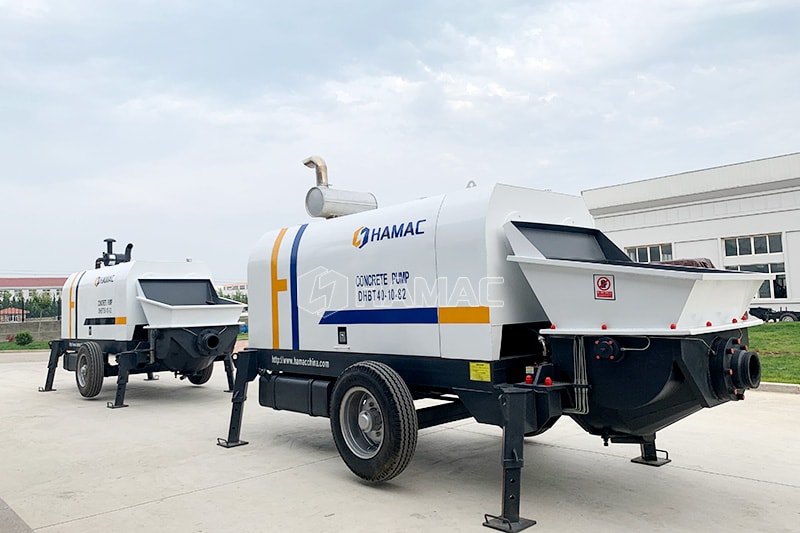 Two units of diesel concrete pump ready for delivery
All of the above factors should be considered when you want to know the price of concrete pump. For more information, you can contact our expert via email or instant messenger to get support from them.
Working site of Trailer concrete pump
The Trailer concrete pump is widely used for different projects all over the world. HAMAC exported the Trailer concrete pump to different countries and got good comments from our clients. They are used in different working sites for different projects.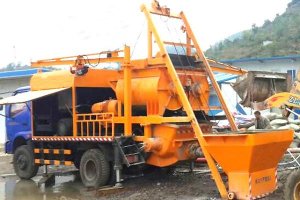 HBT25-L1 Concrete Mixer Pump in South Africa
Application Country: South Africa
Electric Concrete Mixer Pump is a very useful machine which definitely combines the features of traditional concrete pump and concrete mixer together. It can reach the function of feeding, blending, mixing and pumping First the pump gets into the mixing system, after that it enters into the pumping system. And then it is pumped to the constructi…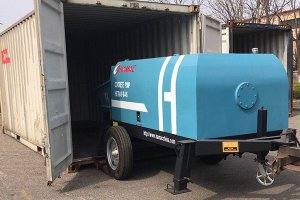 DHBT40 Concrete pump in Panama
Application Country: Panama
he HBT40 will be our very first electric concrete pump 0in the very country, our client is a consulting engineer, after checking our quality and price, he give us the order without hesitation, here I hope our electric concrete pump HBT40 will search this land for our very client and for us too. Here is short introduction to all the customer who …