Clients' Working Site
The special mixing concrete pump is a kind of special equipment used in underground coal mine environment (coal mine and non coal mine). It is specially used in underground engineering construction:
1. The construction of concrete pillar bearing 1, mine roadway intersection, cross hall, room;
2. The concrete construction of the lower corner of the mine roadway;
3. The concrete construction of the underground tunnel and other underground facilities.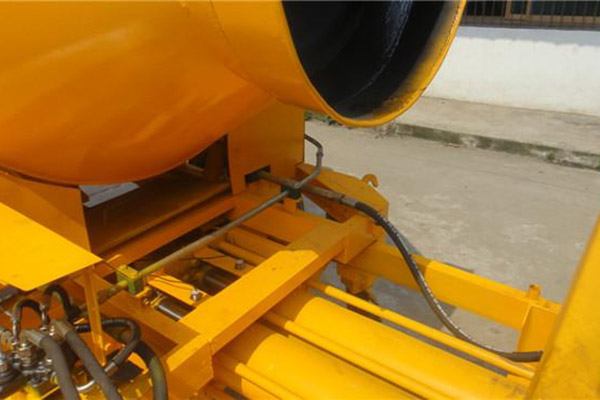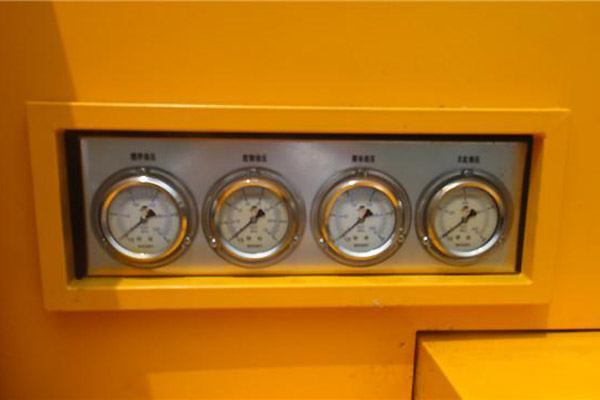 Advantage
1. There is the isolation chamber sealing structure in stroke cylinder even if the inlet of the stroke cylinder seal damage, wear the seal from the washing room of the water will be discharged out of the machine, can not enter the hydraulic oil tank.
2. The electromagnetic clutch + timer control water system, automatic watering timer automatic control water supply.
Specification
JZC350 Mixer Can been Seprated From Concrete Mixer Pump At Anytime In Site
Diesel concrete pump with mixer performance parameters
| | | | |
| --- | --- | --- | --- |
| Item | Unit | HBT25-06/JZC350 | HBT20-08/JZC350 |
| Theoretical Output | m³/h | 25 | 18 |
| Max. Pressure on Concrete | MPa | 6 | 8 |
| The type of distribution valve |   | S tube valve | S tube valve |
| delivery cylinder | mm | 180×800 | 180×800 |
| main oil cylinder | mm | 90/65×800 | 110/70×800 |
| Outlet opening diameter | mm | Φ150 | Φ150 |
| Motor model |   | Y200S-4-B35 | Y200S-4-B35 |
| Motor power | KW | 22 | 22 |
| Max. diameter of aggregates | mm | 40 | 40 |
| Pulling speed | Km/h | ≤8 | ≤8 |
| Maximum theoretical delivery Horizontal distance | M | 150 | 200 |
| Maximum theoretical delivery Vertical distance | M | 60 | 80 |
| Mixer Type |   | JZC350 | JZC350 |
| Capacity of charge Hopper | L | 350 | 350 |
| Capacity of discharge Hopper | L | 560 | 560 |
| Agitate motor type |   | Y132S-4B5 | Y132S-4B5 |
| Agitate motor power | KW | 5.5 | 5.5 |
| Agitate motor speed | rpm | 1440 | 1440 |
| Hoister motor type |   | YEZ32-4 | YEZ32-4 |
| Hoister motor power | KW | 3.5 | 3.5 |
| Hoister motor speed | rpm | 1380 | 1380 |
| Water pump motor type |   | 40JDB-12 | 40JDB-12 |
| Water pump motor power | KW | 0.75 | 0.75 |
| Diameter of drum | mm | 1440 | 1440 |
| length ×width ×height | mm | 2200×2200 | 2200×2200 |
| length ×width ×height | mm | 4950×2200×2650 | 4950×2200×2650 |
| Weight | Kg | 4000 | 4000 |
Tags: block making machine china aggregate crushing plant in bataan block machine supplier harga second stone crusher plant ready mix truck capacity skid track concrete pump mixer in Lilongwe Concrete Pump On Trailer