Ten Outstanding Features of the Most Economical Concrete Mixing Plant
Time changes and competition is fiercer and fiercer. Investors of concrete mixing plants are becoming more and more. Concrete mixing plants do not let the investors down. They bring efficient and fast benefit.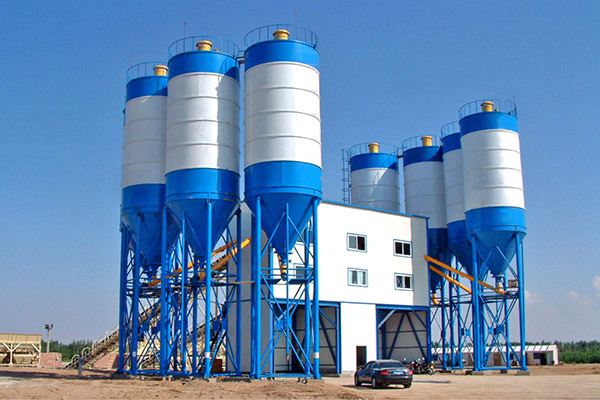 So it is necessary to talk about the following 10 outstanding features of concrete mixing plants.

1. With larger volume of batcher storage hopper, concrete mixing plant can meet different feeding requirements of different loaders.

2. The concrete mixing plant has compact and reasonable design, flexible configuration and all-ready functions.

3. It has a smaller covering area with low land and infrastructure investment, which can save installation and transportation cost.

4. Seepage prevention technology is used in additive scales to ensure the safety production of concrete.

5. Adopting the technology of adding pressure and discharging water, water scales conveniently realize the control of adding and subtracting water.

6. Concrete hopper adopts the design of wear-resisting technology, so it is durable.

7. The winding drum with large diameter can extend the service life of wire rope.

8. Cement silo adopts centralized controller and the revolving door with material level alarm function, which is helpful to the control of bulk truck driver and cement warehouse safety.

9. The operation of control system is simple, stable and reliable.

10. The economical concrete mixing plant has high price performance, which is proper to all kinds of small and medium-sized projects.
There is no lowest price, only lower price. You get what you pay for. We hope you are looking for the perfect working performance of the equipment, not the low-priced inferior goods. HAMAC only provide our clients with high quality machines. Wish a cooperation with you in the future.