Self-loading Concrete Mixer in Kenya
Self-loading concrete mixer is a new and advanced concrete mixing equipment. It is specially designed based on the customers' actual needs, also to suitable more working filed. This week we delivered one self-loading mixer to Kenya.

Self-loading concrete mixer is a mobile equipment that combines concrete mixer and truck, it is specially designed Regarding this self-loading concrete mixer, we mainly types 1.8 cubic meters, 2.0 cubic meters, 2.5 cubic meters, 3.5 cubic meters, 4.0 cubic meters, 5.5 cubic meters and 6 cubic meters.

The one we shipped to Kenya is HMC350, which is also the type most selected by our customers. This mixer is easy to operate and cost efficient to produce concrete for plazas, house buildings, road repair, factory building, etc. This customer likes this mixer and looks forward to using it.

Hamac's self-loading concrete mixer has good quality, convenient operation and long service life. I believe that customers will have a good experience and the project will have the expected income.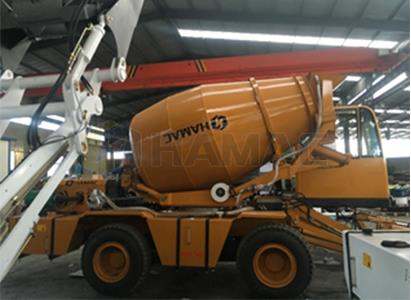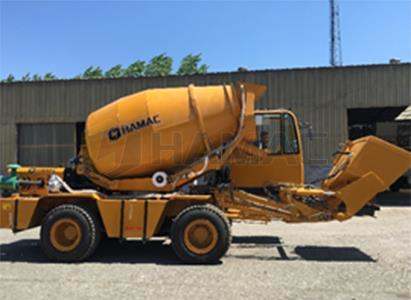 There is no lowest price, only lower price. You get what you pay for. We hope you are looking for the perfect working performance of the equipment, not the low-priced inferior goods. HAMAC only provide our clients with high quality machines. Wish a cooperation with you in the future.