HGY15 Spider Hydraulic Concrete Placing Boom Was Sent to Central America
This customer is from central America, who is very strict with the electric components, he requested that all of them should passed UL Certification.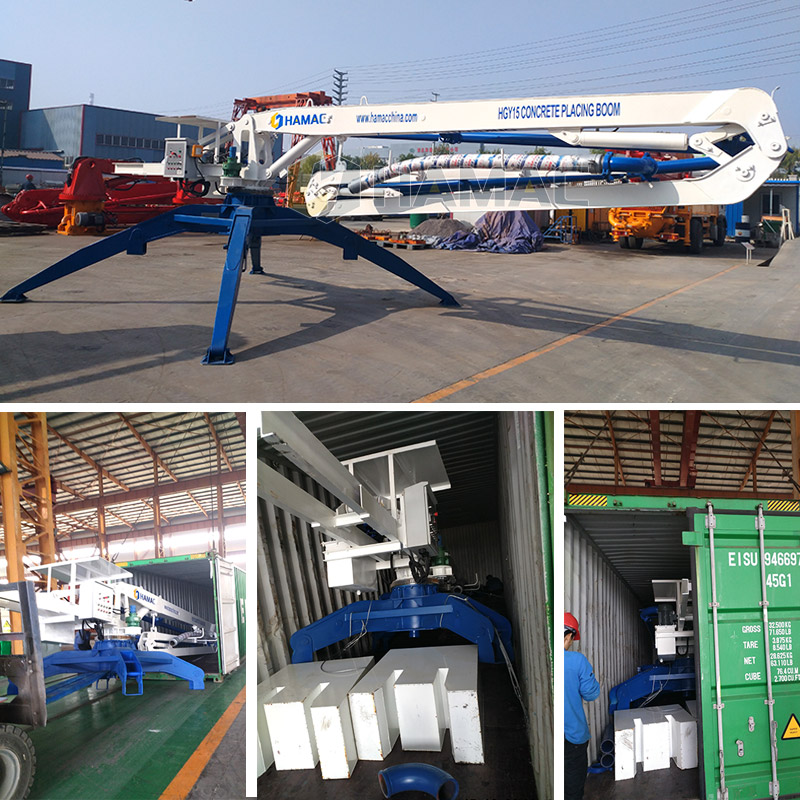 All of the electric components of this machine are world famous brand, most of them are from ABB. HAMAC is committed to providing customers with high quality products, please contact with us if you need.
There is no lowest price, only lower price. You get what you pay for. We hope you are looking for the perfect working performance of the equipment, not the low-priced inferior goods. HAMAC only provide our clients with high quality machines. Wish a cooperation with you in the future.