Concrete mixer with pump delivered to Saudi Arabia
Today, one set of JBT30 concrete mixer with pump is being delivered to Saudi Arabia. This concrete mixer with pump will be used in Rabigh which is near to Jeddah. It is for some small projects there. Because if our clients purchase the concrete from other suppliers and then delivery it to the building by transit mixer and concrete pump, it will take too long time and too long distance. The cost will be increase badly. If he use concrete mixer with pump, he can produce the concrete at the working site and deliver it to the building directly. The cost will be decreased. So our clients Ibrahim said that it will be a very good choice.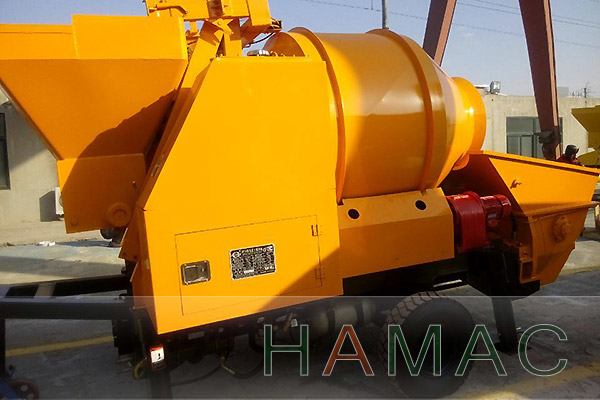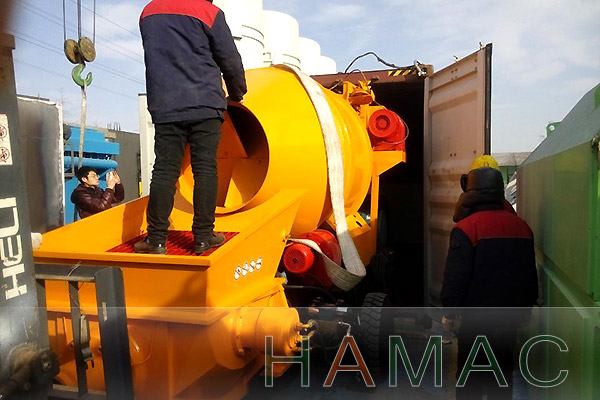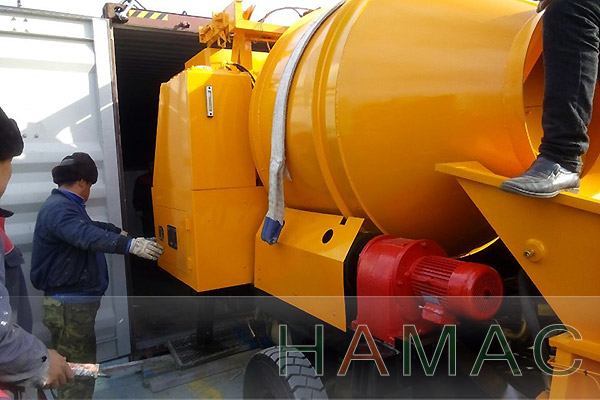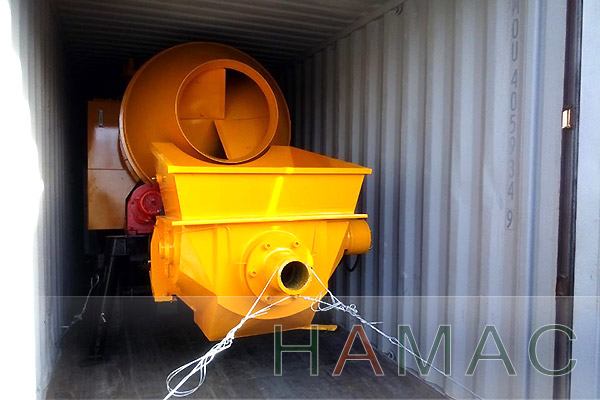 There is no lowest price, only lower price. You get what you pay for. We hope you are looking for the perfect working performance of the equipment, not the low-priced inferior goods. HAMAC only provide our clients with high quality machines. Wish a cooperation with you in the future.