A Successfully Case about MP1000 Was Made with Mexican Customer
Concrete mixers in our company are various, so we can meet customers' demands from different nations. Last year on 9th, Dec, we sent an MP1000 concrete mixer to Mexico which is a beautiful country. At the beginning time, the customer was at loss. He did not know how to choose a concrete mixer that was proper for himself. But with the help of our sales personnel, he made his right choice. He finally chose the type MP1000.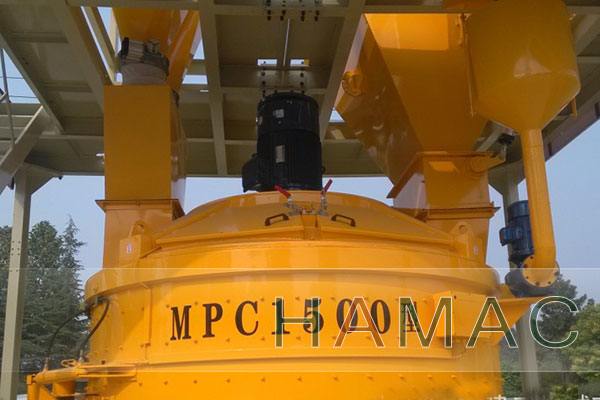 MP series planetary concrete mixer applies to all kinds of high quality concrete(dry hard concrete, halfdry hard concrete and plasticity concrete). MP Mixer can not only mix concrete, but also can mix glasses, ceramic and fireproofing materials, etc.
(1)Special designed mixing device makes faster mixing speed and more homogeneous mixing quality; Nickelic blades have better Abrasion resistance.
(2)Resilient coupling or hydraulic coupler(optional items) can prevent the transmission systom from overload impact.
(3)The special designed gearbox can distribute the power efficiently to each mixing device and ensure the mixer run with high efficiency and low noise, even in a hard condition.
(4)Big size maintaining door makes maintainance and clearance more convenient.
(5)High-pressure washing device and moisture sensor are optional.
(6)Customization from the best model selection to specific application, as well as maintainance and service, we can provide technical support and protection of a full range.
There is no lowest price, only lower price. You get what you pay for. We hope you are looking for the perfect working performance of the equipment, not the low-priced inferior goods. HAMAC only provide our clients with high quality machines. Wish a cooperation with you in the future.