Diesel trailer concrete pump works in Tingo Maria, Peru
A diesel trailer concrete pump manufactured by HAMAC is working in Tingo Maria, Peru. This client purchased this trailer concrete pump for sale from our local office in Ica, Peru. It will be more convenient for you to get the concrete trailer pump for sale from local office. It will save the time for manufacturing and shipping.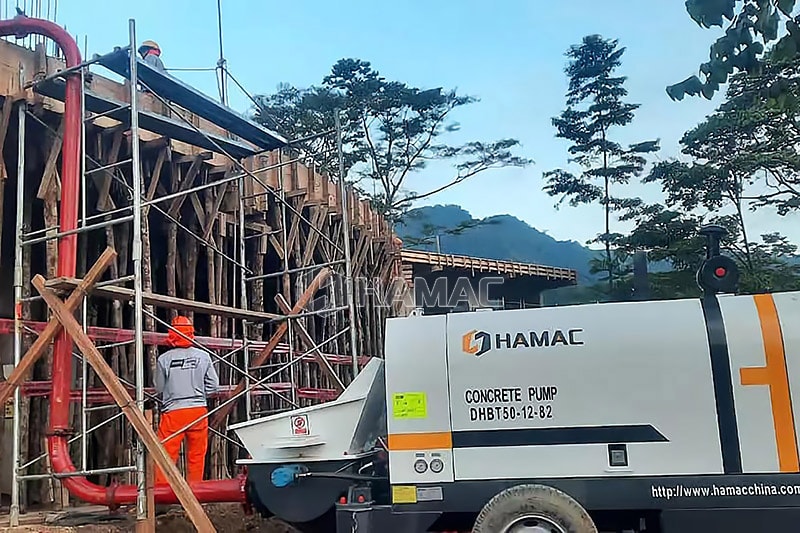 Diesel concrete pump works in Peru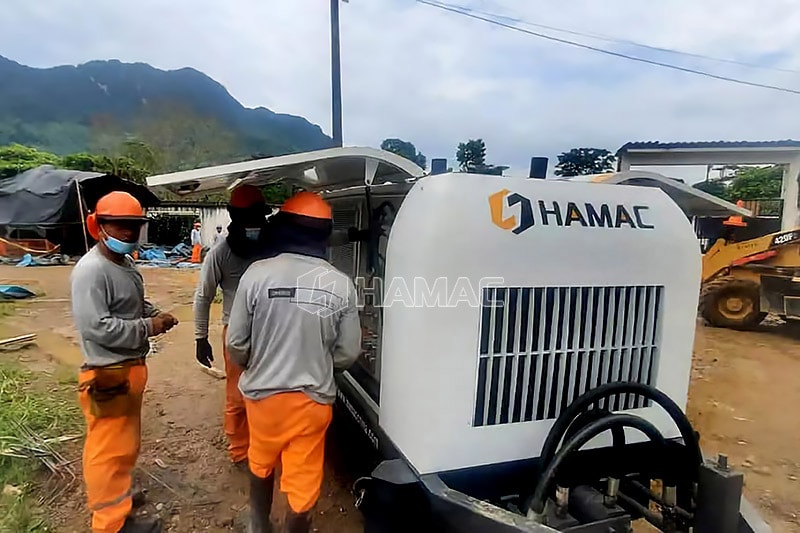 Trailer concrete pump in Peru
Detailed information of this project:
Capacity of concrete pump: client required 40m3/h;
Pumping height: client required 20 meters;
Company: A construction company
According to this, we recommended our DHBT50-12-82 diesel concrete pump. It is equipped with WEICHAI 82kW diesel engine, galvanized quick-release clamps, polyurethane sealing rings. All of these make the concrete works at high efficiency. The nominal capacity of this concrete trailer pump is 50m3/h, the actual pumping height of this trailer mounted concrete pump is 70 meters. It can easily meet the client's request.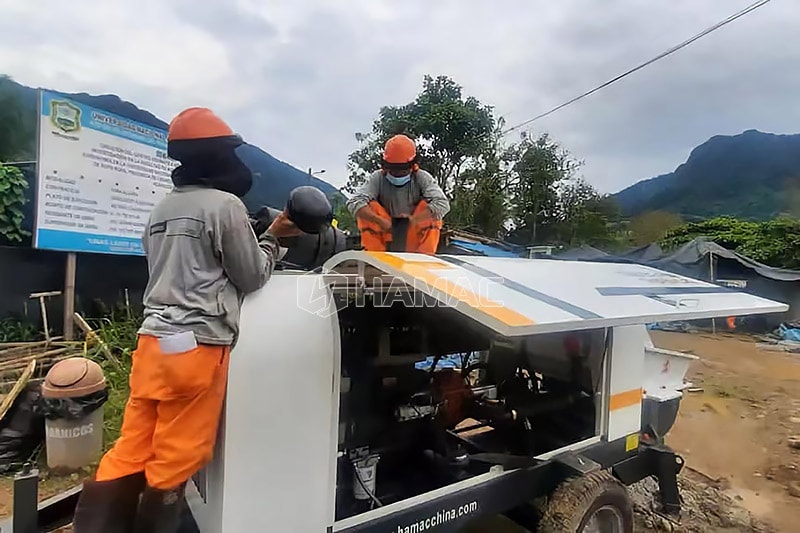 Concrete pump operator at site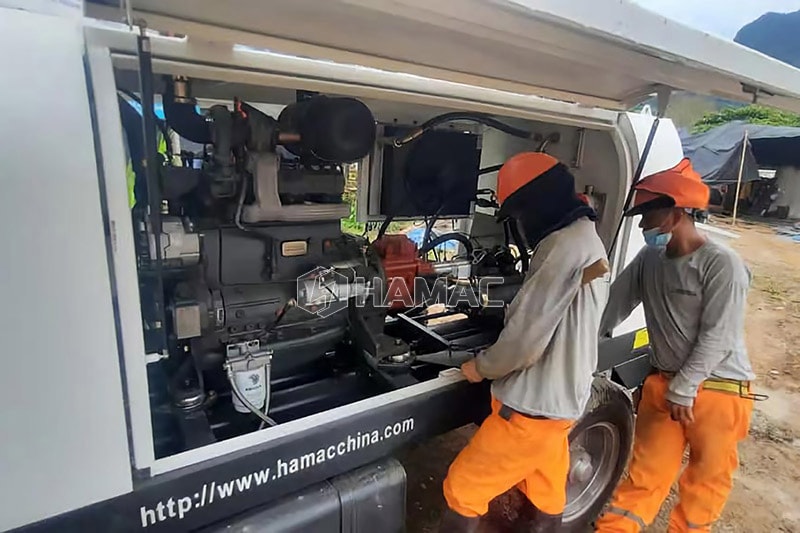 Stationary diesel concrete pumps
We dispatched our local service team to the working site to guide the client how to operate the concrete pump, how to maintain it etc. Sometime, they want to make the concrete pump for hire, so we trained them the special attention items as well.
If you want to visit this project on site, or contact our client to check the machine's work performance, please contact us: Email:[email protected] WhatsApp:+8615136236223