Continuous type asphalt mixing plant works in Ica,Peru
Continuous type asphalt mixing plant works in Ica, Peru
In 2020, we delivered one unit of asphalt mixing plant to Ica, Peru. It is a continuous drum type asphalt mixing plant for sale. This project is located in Ica, Peru. They are building many houses there and selling them at an affordable price for the poor people. The mixed asphalt is used to pave the road inside their houses park.
Its capacity is 40m3 /h, for this type of asphalt mixing plant, the aggregates is being dried and mixed with bitumen in the same drier drum. So, its occupy area is smaller than the batch type asphalt batching plant. Its final produce is more suitable for some common projects which has not so strict quality requirement for the bituminous concrete. Its cost is lower than the batch type one.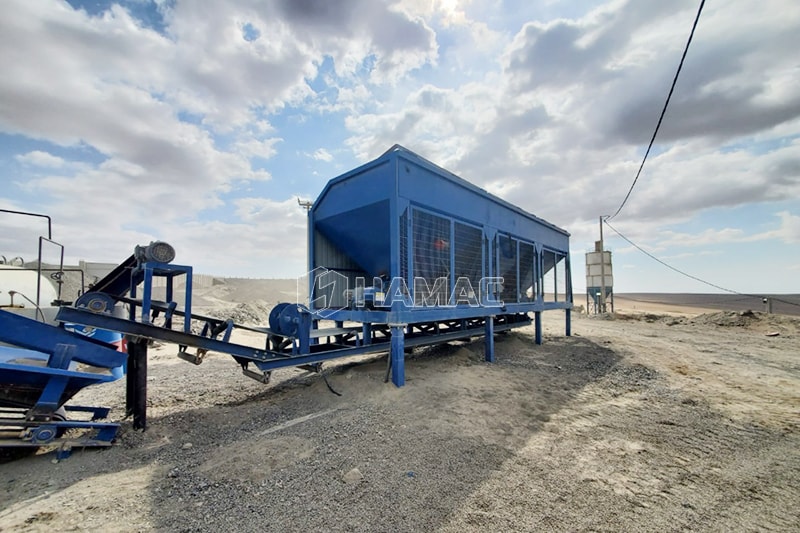 Stationary asphalt mixing plant in Peru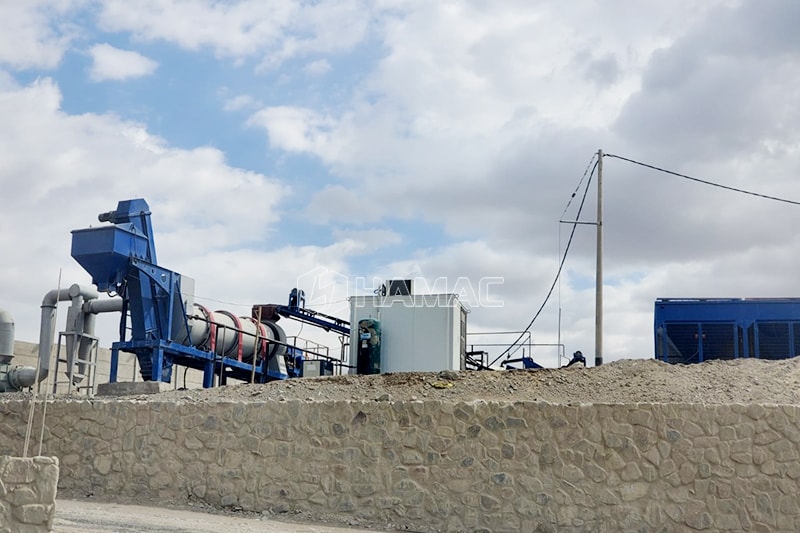 Hot mix asphalt plant near me
What is an asphalt mixing plant?
Asphalt mixing plant refers to a complete set of equipment used for mass production of asphalt concrete, which can produce asphalt mixture, modified asphalt mixture and colored asphalt mixture. It is necessary for the construction of expressways, grade roads, municipal roads, airports and ports equipment.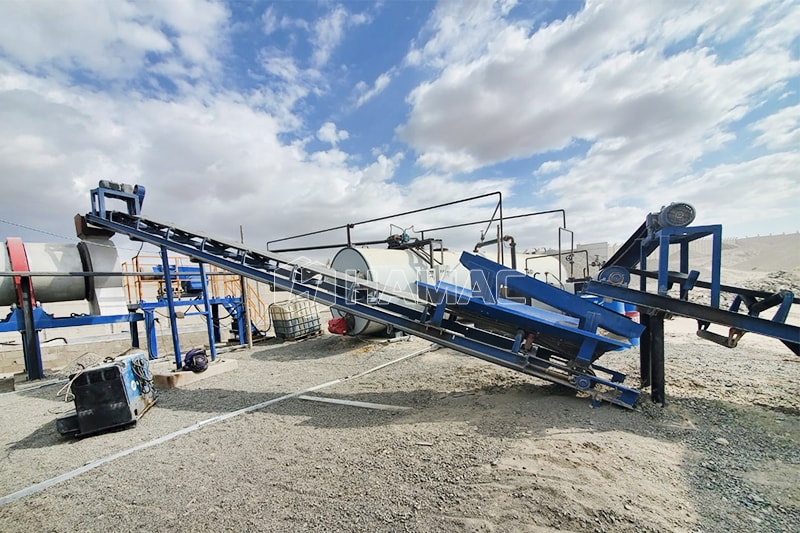 Drum mix asphalt plant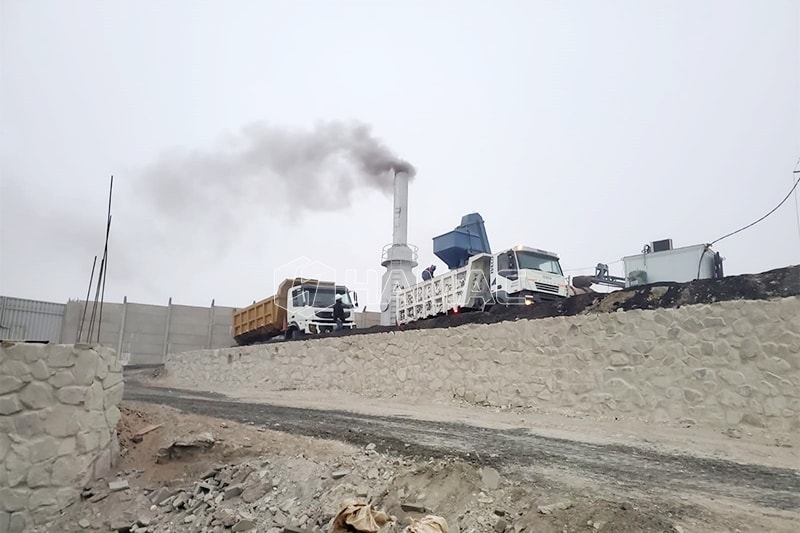 Asphalt mix plant is working
Components of the whole set of equipment
Asphalt mixing equipment (hot mix asphalt mix plant) is mainly composed of aggregates batching system, drying system, combustion system, hot material lifting, vibrating screen, hot material storage bin, weighing and mixing system, asphalt supply system, powder supply system, dust removal system, finished product silo and control system, etc. part composition.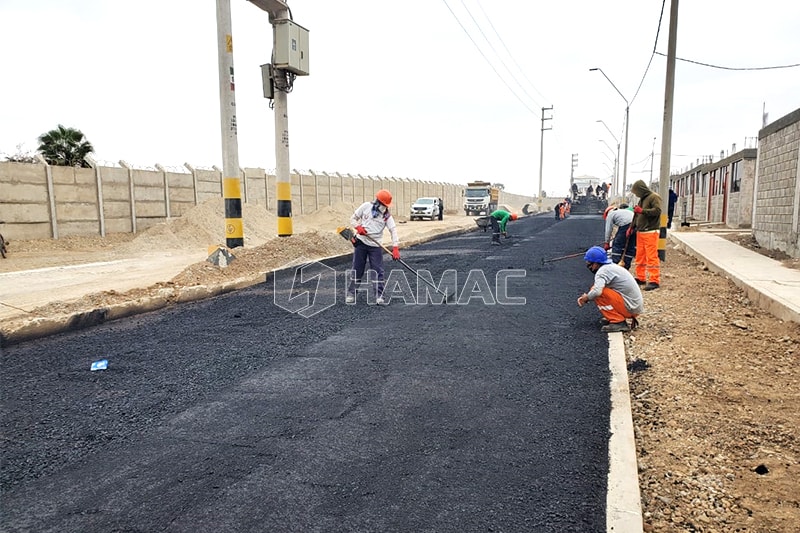 bituminous concrete is being paved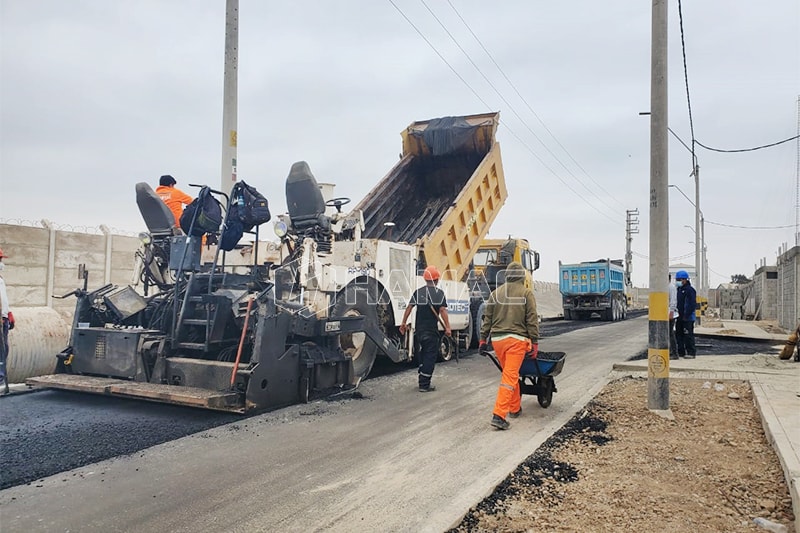 hot asphalt concrete at site
Different types of asphalt mixing plant
1. According to the production capacity, it can be divided into: small, medium and large.
Small, that is, the productivity is below 40t/h;
Medium-sized, that is, the productivity is 40-400t/h;
Large, that is, the productivity is above 400t/h.
2. According to the handling method (migration method), it can be divided into: mobile type, semi-fixed type and fixed type.
Mobile type, that is, the silo and mixing machine have their own tires, which can be transferred with the construction site, and are suitable for county and township highways and low-grade highway projects;
Semi-fixed type, that is, the equipment is installed on several trailers and assembled at the construction site, which is mostly used in road construction;
Fixed type, that is, the equipment operation site is fixed, also known as asphalt concrete processing plant, suitable for engineering concentration and urban road construction.
3. According to the technological process (stirring method), it can be divided into: continuous drum type and intermittent forced type.
Continuous drum type, that is, it is produced by continuous and uninterrupted stirring. The heating and drying of the aggregate and the stirring of the mixture are continuously carried out in the same drum;
Forced intermittent, that is, the heating and drying of the aggregate and the stirring of the mixture are forced periodically. The equipment is stirred separately for one pot and one pot, and each pot is stirred for 45 seconds to 60 seconds, and the output depends on the model of the equipment.
If you want to visit this project on site, or contact our client to check the machine's work performance, please contact us: Email:[email protected] WhatsApp:+8615136236223
Next :
Sorry,This is the last Page!