DHBT40 Trailer concrete pump diesel type goes in Tejutla Chalatenango, El Salvador
This client is an engineering project contracting company from Tejutla, Salvador. Initially, this company started with selling broken stones, and later began to increase investment in concrete brick factories, and now contracted various engineering projects. Due to the increase in engineering projects, it is obviously not cost-effective for them to rent concrete pumping equipment. Their purchasing manager started to source the concrete pump made in China and sent us an inquiry. Since we already had a customer in El Salvador using a DHBT40 diesel trailer concrete pump, the customer quickly ordered an identical concrete delivery pump for sale from HAMAC after visiting the existing concrete pump in El Salvador.
Detailed information of this DHBT40 trailer type concrete pump for sale:
Delivery Capacity: 40m3/hour
The theoretical pumping length: 500 meters
The theoretical pumping height: 120 meters
Outlet pressure: 10 Mpa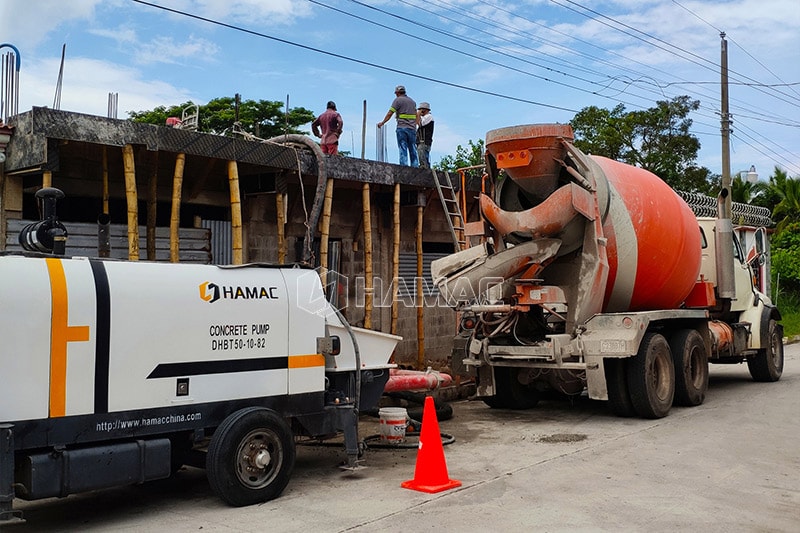 Concrete pump DHBT50 is pumping concrete for a private house in Salvador.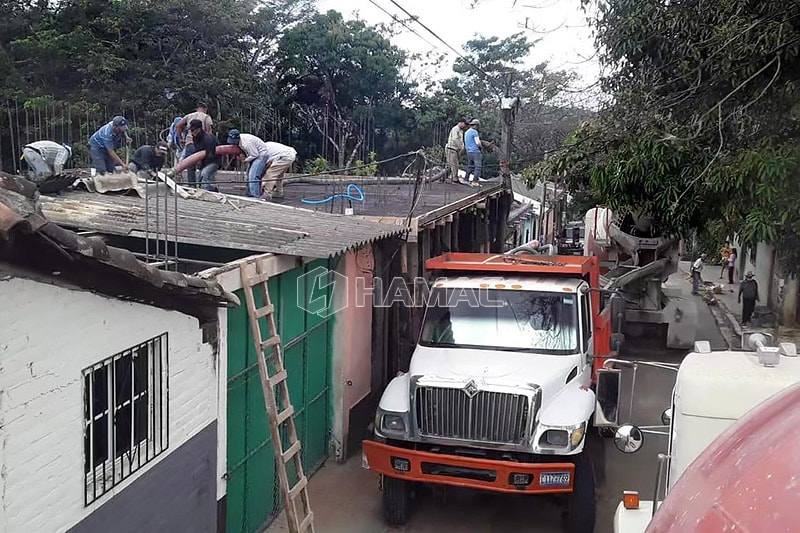 DHBT50 concrete pump is delivering concrete from mixer truck to the roof in Salvador.
If you want to visit this project on site, or contact our client to check the machine's work performance, please contact us: Email:[email protected] WhatsApp:+8615136236223