HZS35 Small Concrete Batching Plant in Indonesia
For different mixing plants equipped with different concrete mixer, this is up to your needs. Then, according to your needs, we will tailor a plan for you.

With the advanced technologies, HZS series concrete mixing plant takes the advantages of domestic and foreign machinery. Our HZS series concrete mixing plant gained CE Certification and our company got the ISO90001 International Quality System Certification.

It is a plant which was installed in 2013.This client is supplying concrete to many building which was being build near to Jakarta. This plant was installed near to the mountain. It is not so convenient for the bulk cement truck to discharge the bulk cement. So our client purchased a Pneumatic cement conveyor from us also, with this device, he can convey the bag cement into the cement silo.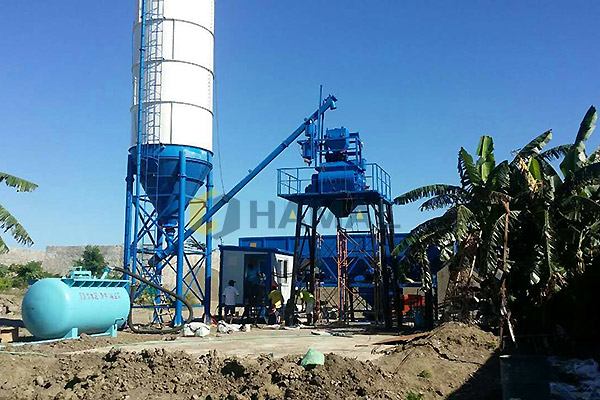 If you want to visit this project on site, or contact our client to check the machine's work performance, please contact us: Email:[email protected] WhatsApp:+8615136236223
Previous :
Sorry,This is the first Page!