Cone crusher working principle
The cone crusher is a compression type of machine that crushes material by squeezing or compressing the feed material. In addition, these spindles are completely covered with a sturdy mantle and a concave cover the hopper. When the rocks drop into the crushing chamber where between the fixed tooth plate and the moving plate, the rocks squeeze and crush. The broken rock pieces fall into the next position where they break again. Then, the same process repeats until the broken pieces become small enough. At last, broken rocks can pass through the discharge opening in the bottom of the cone crusher.
The cone crusher machine has a hydraulic system to adjust the size of the discharge of the crusher. The hydraulic system can effectively ensure the safe operation of the equipment. When there is a foreign item in the crushing chamber which the machine could not handle, the hydraulic system can make the moving cone automatically back down. When the foreign body drops out, the system makes the moving cone automatically reset.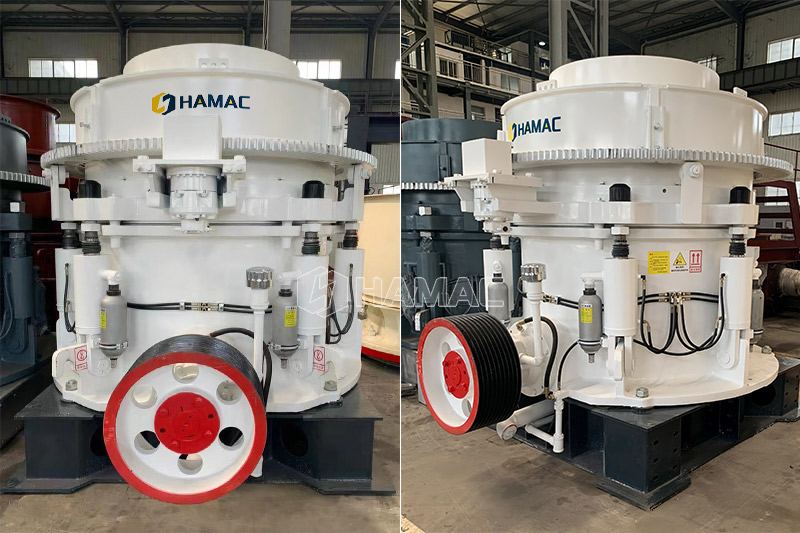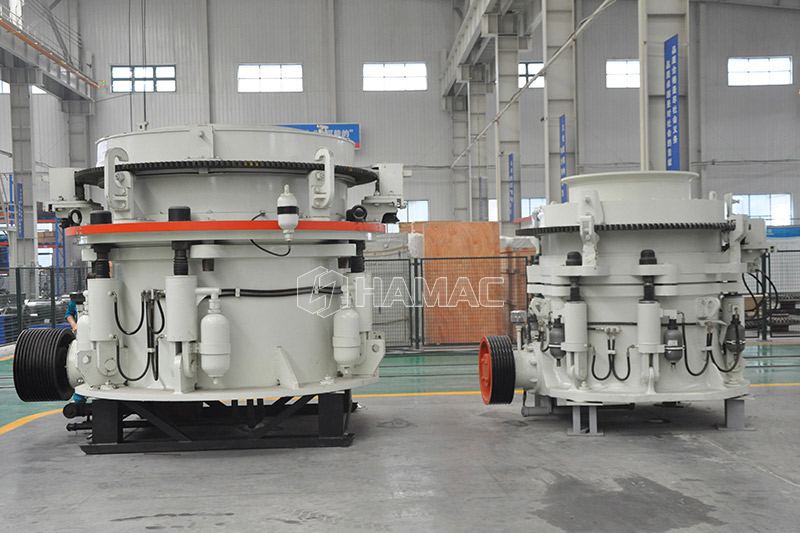 There is no lowest price, only lower price. You get what you pay for. We hope you are looking for the perfect working performance of the equipment, not the low-priced inferior goods. HAMAC only provide our clients with high quality machines. Wish a cooperation with you in the future.