Hot Sell Small Diesel Engine Concrete Pumps / Diesel Portable Concrete Pump
Diesel concrete pump includes diesel engine concrete trailer pump and diesel concrete mixer with pump, both them adopts diesel engine, which is very fuel efficient. And these pump machines are much more suitable for areas lacking electricity, in addition, they are very environmental protection. You can read more about their types and parameters.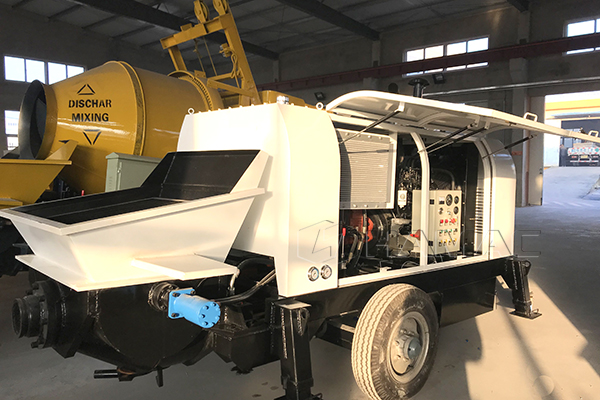 Up to now, our Hamac diesel powered concrete pumps and small diesel concrete mixer pumps had been delivered to many countries, such as, Philippines, Algeria, Vietnam and other countries. With high efficiency and reliable performance, they have got an excellent reputation in the world. If you have some interest at this time, and you just need to contact us to enjoy more concessions without any hesitation. After all, action is better than excitement. If you want to get something, and you should take some actions at the same time. Just do it, guys!
There is no lowest price, only lower price. You get what you pay for. We hope you are looking for the perfect working performance of the equipment, not the low-priced inferior goods. HAMAC only provide our clients with high quality machines. Wish a cooperation with you in the future.