10 sets of 3&4 ton Dumper Truck were Delivered to Ecuador in June
Getting along with a customer is just like Getting along with your friend, when you give him your true heart, he will also rebate with continues orders.

Like one of our Ecuador customer, which is a multinational construction company composed of 6 companies loaded in different countries. He entrust us to purchased most of the construction equipment that he need normally. This time, he purchased 10 sets of the 3&4 ton FCY30&40 dumper trucks for some small rural construction working sites. This model of dumper truck is using Weichai 4102 special engine, which is special for construction machinery, with greater horsepower and torque.
Another advantage is the use of large-capacity batteries significantly improves the winter start-up performance. The frame is articulated with wide-base tires for hydraulic steering engineering vehicles. The use of high-grade waterproof and dustproof plug-in guarantee system is more safe and reliable.

This customer trust good Chinese product just like trust HAMAC is the best supplier for him due to the warm service and best quality of the concrete equipment. HAMAC hope will be more and more customer's long term friends and have a win-win future with all of the customers together.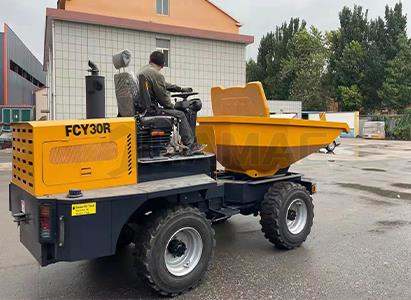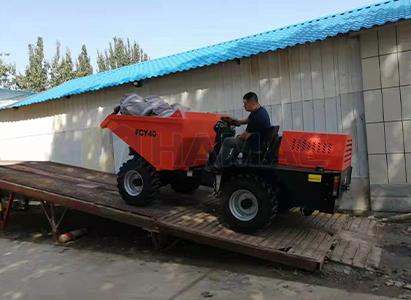 There is no lowest price, only lower price. You get what you pay for. We hope you are looking for the perfect working performance of the equipment, not the low-priced inferior goods. HAMAC only provide our clients with high quality machines. Wish a cooperation with you in the future.