10 m3 Concrete transit mixer trucks in Nigeria
2 units of 10 m3 transit mixer trucks are delivered to South Africa.

This client is a large group company in Africa. Due to the exquisite workmanship of our mixer truck and HAMAC worry-free after sale service, they made a quick decision within two weeks. Just as the network word, "you just need it and we happen to be professional". Thanks for the trust from our clients. We also cherish all the efforts that we do to make HAMAC more professional and reliable.

The boat will sail on the sea for 1 month, enjoying the beautiful scenery of the ocean, and finally come to the customer with the sweet blessing of HAMAC. We are sure that our customer will be very satisfied with it and look forward to our long-term cooperation.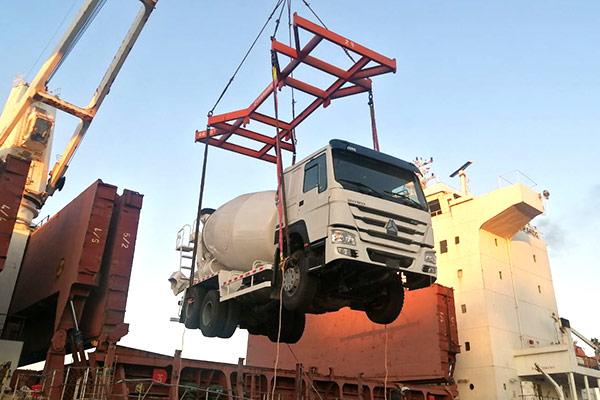 If you want to visit this project on site, or contact our client to check the machine's work performance, please contact us: Email:[email protected] WhatsApp:+8615136236223