Clients' Working Site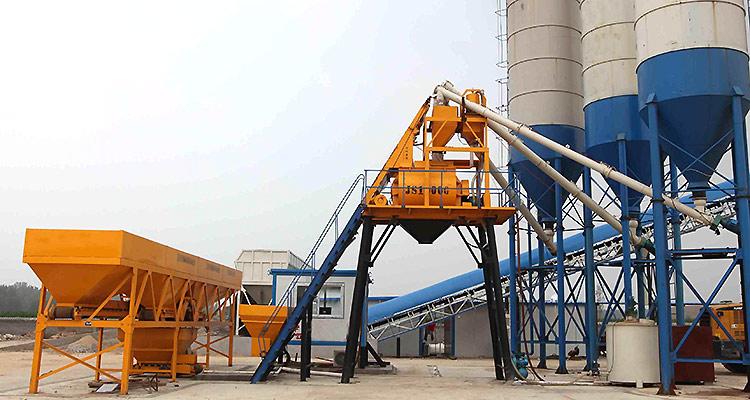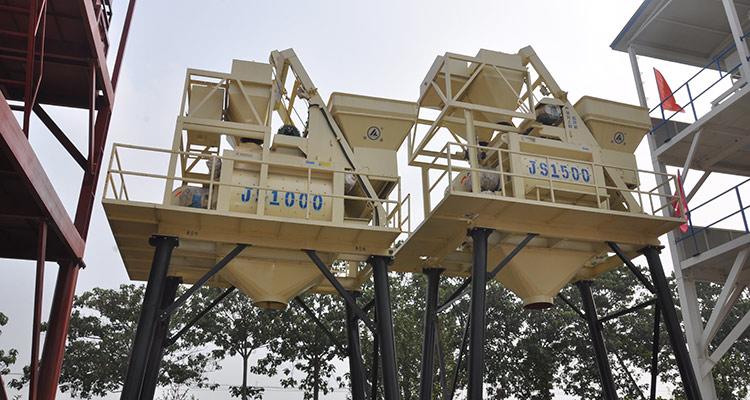 Advantage
1. Special drum prolongs the service life of the steel wire rope.
2. Precise mechanical parts.
3. High-quality wear-resistant alloy casting parts and advanced production technology ensure the clearance of the mixing blades and the liner plate well-distributed.
4. The test run with dry aggregate supplies sufficient reasons for customers to choose Hamac.
5. Concrete intensity test proves the excellent performance of the mixing equipment.
Specification
Model
JS500
JS750
JS1000
JS1500
JS2000
JS3000
JS3500
JS4000
Discharging volume (L)
500L
750L
1000L
1500L
2000L
3000L
3500L
4000L
Feeding volume (L)
800L
1200L
1600L
2400L
3200L
4800L
5600L
6400L
Capacity
≥25m³/h
≥37.5m³/h
≥50m³/h
≥75m³/h
≥100m³/h
≥150m³/h
≥180m³/h
≥200m³/h
Maximum aggregate size (pebble/gravel)mm
40/50
40/60
60/80
80/100
80/100
80/120
80/120
80/120
Cycle time (S)
72
72
60
60
60
60
60
60
Total weight (kgs)
4000
5500
8700
11300
15000
11450
12000
19000
Discharge height (m)
3.8
3.8
3.8
3.8
3.8
3.8
3.8
3.8
Mixing blade
Rotary speed
35r/min
26r/min
29.6r/min
24.5r/min
24.5r/min
21r/min
21r/min
21r/min
Quantity
2×7
2×7
2×8
2×8
2×8
2x10
2x10
2x11
2x12
Mixing motor
Model
Y180M-4
Y200L-4
Y180M-4
Y225M-6
Y250M-6
Y280M-6
Y280M-6
Y315S-6
Power
18.5kw
30kw
2x18.5kw
2x30kw
2X37kw
2X55kw
2X55kw
2X55kw
Hoist motor
Model
YEZ1325-4-B5
YEZ132M-4-B5
YEZ160L-4
YEZ180L-4
YEJ180L-4
Y25M -4
Y25M -4
Y25M -4
Power
5.5KW
7.5KW
15KW
18.5KW
22KW
2 × 55 kw
2 ×55 kw
2 × 75 kw
Pump motor
Power
1.1KW
1.1KW
3KW
3KW
4KW
5KW
5KW
6KW
Tags: twin shaft concrete mixer Concrete Mixer Truck tata concrete mixer truck price vibrating screen design small concrete mixer price Dry-mix concrete mixer batching plants OIL & GAS INDONESIA 2019 concrete pan mixer machine small track loaders for sale small rock crusher
Concrete Mixers
Concrete Batching Plant
Concrete Conveying Plant
Related Concrete Equipment
Concrete Block Making Plant