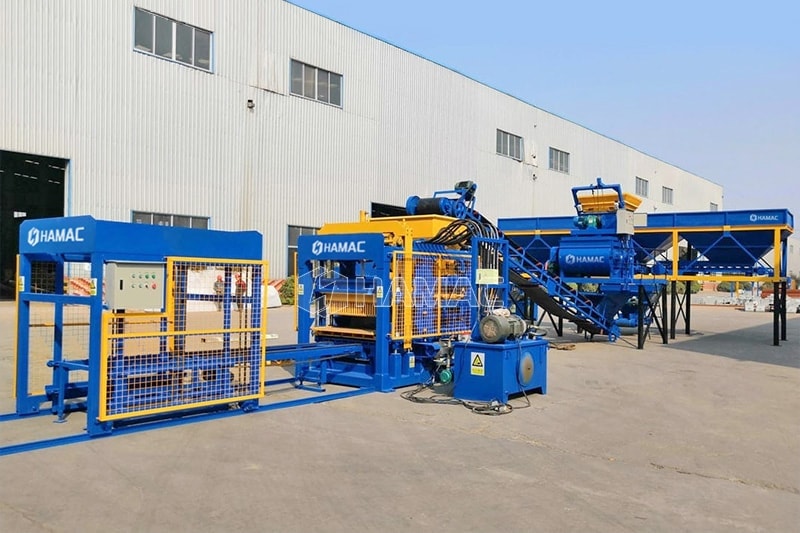 The block machine can be universally used for the manufacturing of pavers with and without face mix, kerbstones, hollow blocks and similar elements. There are always some clients consulted more detail...
Learn More >>
Oct 31, 2016

The world market in Asia is growing steadily. And so is demand for construction machinery, building-material machines, construction vehicles and mining equipment, something that has been apparent at ba...

Oct 31, 2016

Hamac Automation Equipment Co., Ltd. is a professional machinery products manufacturer-featuring a wide range of quality Concrete Batching Plant, Mobile Concrete Mixing Plant,Concrete Placing Boom,truc...

Jul 08, 2016

YHZS series mobile concrete batching plant is a new designed concrete batching plant by HAMAC. Its structure is highly compacted and all the functions are ready for work. It is equipped with aggregate ...