Brief introduction of vibrating screen
YK series circular vibrating screen is mainly composed of motor transmission part, intermediate shaft parts, flexible couplings, exciter components, screen frame components and other parts. It is an important device in the crushing and screening production line.
Vibrating screen machine is used to divide the mixed different sizes aggregates and sand into separate different sizes. According to the different kinds of sizes aggregates, we can manufacture the vibrating screen machine to double deck vibrating screen, 3 deck vibrating screen and 4 deck vibrating screen.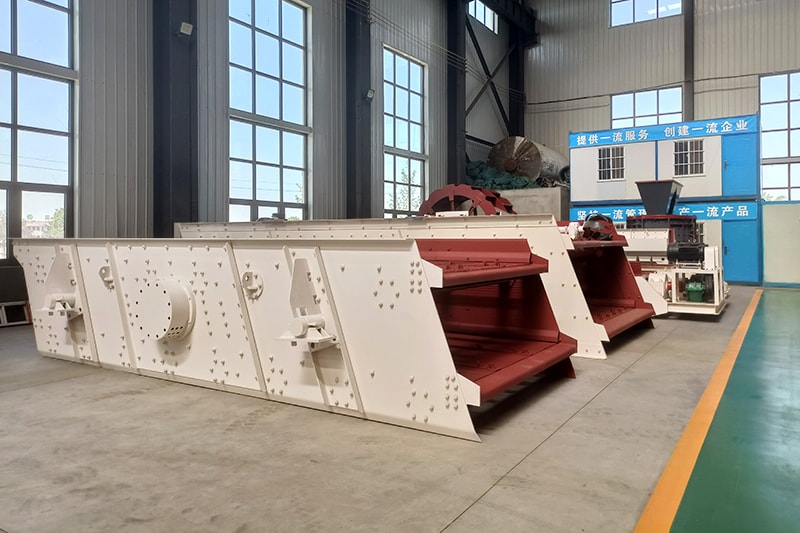 How does a vibrating screen work?
The circular vibrating screen working principle as below, the vibrating screen frame is elastically supported on the base (or foundation), the eccentric block is installed on the shaft, and the shaft is installed on the side plate of the vibrating screen frame through the vibrating screen bearing and the bearing seat. When the main shaft rotates, the eccentric block rotates, and the inertial force generated by the eccentric block force the screen frame to vibrate. With the continuous operation of the motor, the vibrating rock screen moves on an approximate circular trajectory to realize the screening operation.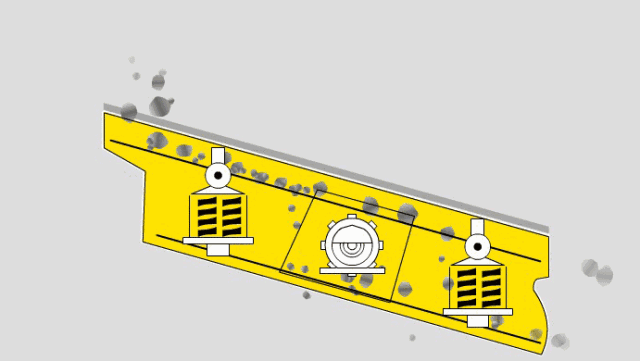 Highlights of vibrating screen for sale
1. The structure is advanced and the operation is reliable;the structure adopts the cylindrical vibration exciter and the partial block adjustment device, and the advanced rivet-connected assembled frame structure improves the service life of the equipment.
2. An intermediate transition bearing seat is added to the transmission part.The application of the intermediate transition bearing seat effectively protects the motor and prolongs the service life of the motor.
3. The screening efficiency is high.Due to the strong vibration of the vibrating screen machine, the phenomenon of material blocking the screen holes is reduced, so that the screen has high screening efficiency and productivity.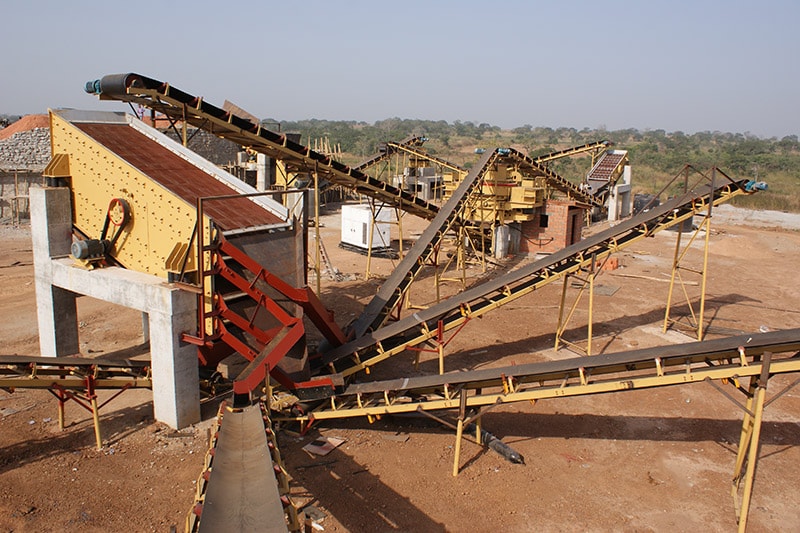 Factors to be considered when you buy vibrating screen
When you want to buy vibrating screen, or choose a vibrating screen for a stone crusher plant, there are several factors to be considered as below;
1. How many different sizes aggregates do you want to screen?This will depends on the vibrating screen deck quantity. For example, if you need 3 different kinds of aggregates, a 3 deck vibrating screen is recommended;
2. What is the size of aggregates that you want to screen?For different sizes aggregates, even if the vibrating screen model is the same, the capacity will be different. So, if the aggregates size is small, you have to consider a bigger model vibrating screen machine;
3. How many tons per hour do you want to screen?
4. What is the material that will be screened?If the material is abrasive, the vibrating screen mesh can be polyurethane rubber which is stronger;
5. If the budget is enough, the bigger, the better.You can get perfect result with a bigger vibrating screen.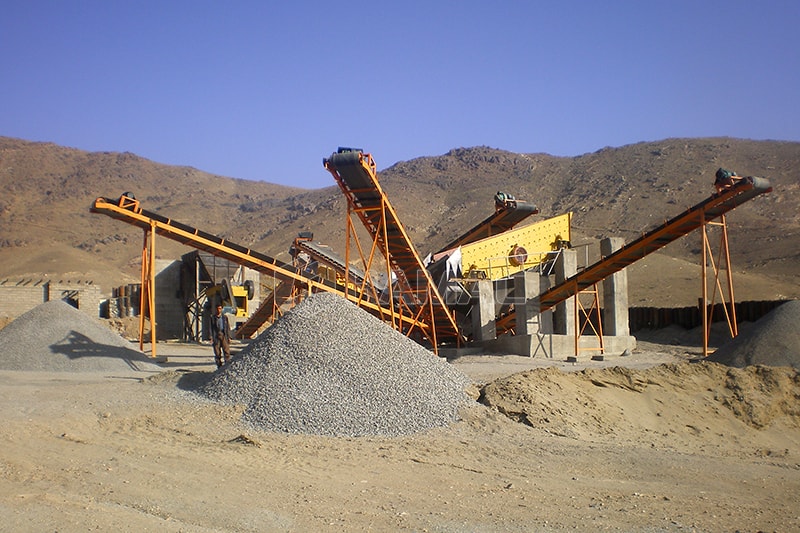 FAQs of vibrating screen for sale
Q: How many types of vibrating screen for sale in the market?A: There are linear vibrating screen, dewatering vibrating screen and circular vibrating screen. They are designed for different application;
Q: Can I wash the aggregates and sand in the vibrating screen?A: Yes, you can. We can equip the water tube with the high pressure, then the aggregates and sand will be washed. And there will be a sand washing machine under the inclined vibrating screen to collect the sand with water;
Q: Do you sell the vibrating screen wire mesh separately?A: yes, we can provide the wire mesh according to the size you provided;